It's Oktoberfest – the festivities are underway, and the beer is flowing. Officially held in Munich, Germany, the 16–18-day long festival runs each year from late September to the first weekend in October.

Oktoberfest is a wild, no-holds-barred festival attracting an estimated 7 million people every year – with the majority of those attendees being Germans (they represent 85% of attendees).
The History Behind Oktoberfest
Once upon a time on October 12, 1810, Crown Prince Ludwig married Princess Therese.
The townspeople of Munich were invited to attend festivities held on the fields in front of the city – this place was locally known as "Wies'n", and is also why Oktoberfest is nicknamed "Wiesn" in Germany.

While there are plenty of Oktoberfest activities in cities across the world, nothing beats the original.

No matter if you're a local that frequents every Oktoberfest or a first-time attendee, there's sure to be something in this guide to help you make the most of your Oktoberfest trip in 2022.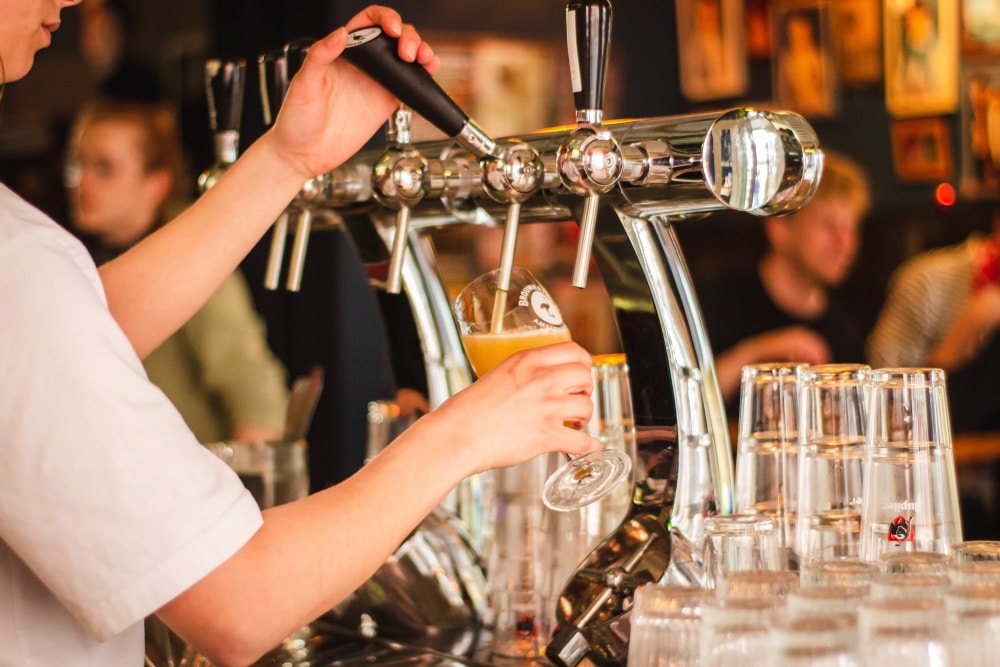 10 Essential Tips to Make the Most of Your Oktoberfest Trip
1. It's not a sprint…
Oktoberfest is a marathon – you'll be drinking for most of the day, so there's no need to rush things. Rather pace yourself – because those Bavarian beers are strong, and if you're going to be drinking a few liters, you'll want to take this next tip seriously. And naturally, don't forget to hydrate as the day goes on – you'll thank yourself for it later.
2. Get there early
Most of the tents open at 10 AM during the week and 9 AM on the weekends and close at 10:30 pm – apart from the Käfer tent, which stays open till 1 am. Make sure you head to this tent early on in the evening if you plan to end your Oktoberfest trip in the early hours of the morning. But as a general rule of thumb, try to be early to avoid fighting for tables.
If you don't have a reservation, and you're just winging it, if you're not there by midday, your chances of finding a table decrease significantly. Avoid the times when they switch reservations. All the people that need to leave are now looking for a free table, and competition is fierce.
3. Tent hopping is not a must
It's a good idea to plan which tent(s) you want to visit in advance. While they all offer unique experiences, the differences won't be that drastic. So, there's no need to be picky, just find a tent you like and stay there. However, tent hopping can be more fun if you have some energy to spare.

You can find comprehensive guides to each of the tents online. For instance, head to the Augustiner-Festhalle tent to experience more traditional music and decorations – it's a popular favorite among locals.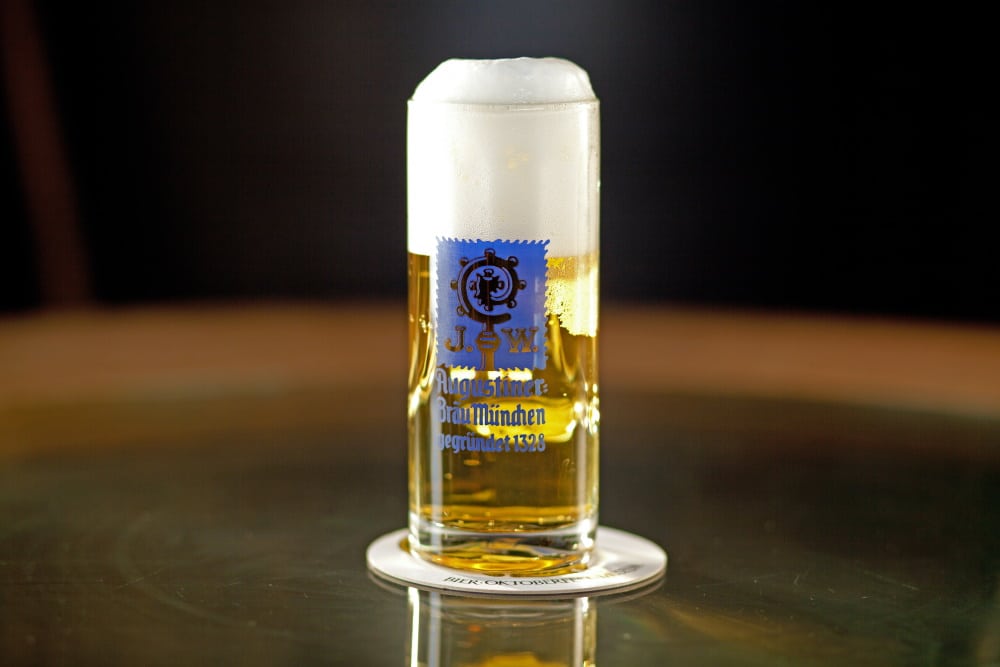 4. Have a meet-up point
The grounds are huge, and the festivities are easy to get swept up in. So if you're there with friends, it's a good idea to agree on a meeting point. This way, if you get separated and go off to do your own thing, you can easily meet up towards the end of the night.
5. Bring cash (more than you think you'll need)
Don't bother with buying tokens, cash is king in the beer tents. Keep your life and the server's life simple, by sticking to cash. Don't be tight-fisted, either, when it comes to tipping. If you want to be served promptly and with a smile – an initially high tip will result in the server ensuring your beer is always full. From then on, you can continue with smaller tips.
6. Eat outside the event area to save money
This is entirely up to you. But it's a simple way to eat for cheaper.
While the tents offer incredible food, it can be much more expensive. So just walk outside, buy a cheap sausage for a few euros, and save your money for the beers. instead.
7. Take your photos early on
Before you get caught up in all the festivities, make sure that you capture your surroundings as well as photos of your group during the day when you can really see all the amazing details. The nighttime scenes are just as beautiful, so keep your camera handy then too.
8. Make new friends
Germans are friendly people, and they certainly know how to have a good time. Since most of the tents have long communal tables, shared by multiple groups, it'll be easy to strike up a conversation with strangers nearby – don't be shy.
Active interaction is key. Don't worry about the language barrier either – if you need some Google Translate help, that's fine! Just mingle and have a good time!
9. Wear the right shoes
Comfortable, closed shoes are recommended. You'll be standing, walking, and dancing for days on end. Don't forget that this is a beer festival – glasses are bound to break, and beer is bound to spill – and you'll be grateful your shoes are closed when this happens.
10. Gemütlichkeit
The most important thing to do at Oktoberfest is to fully immerse yourself in it.
Whether you're trying out local food, drinking a different type of beer, or dancing to music you don't know, don't be afraid to try something new – you definitely won't regret it.
The word 'Gemütlichkeit' describes a spirit of warmth, friendliness, and good cheer. If you bring this with you on your visit, you'll be sure to have a good time and make the most of your Oktoberfest trip.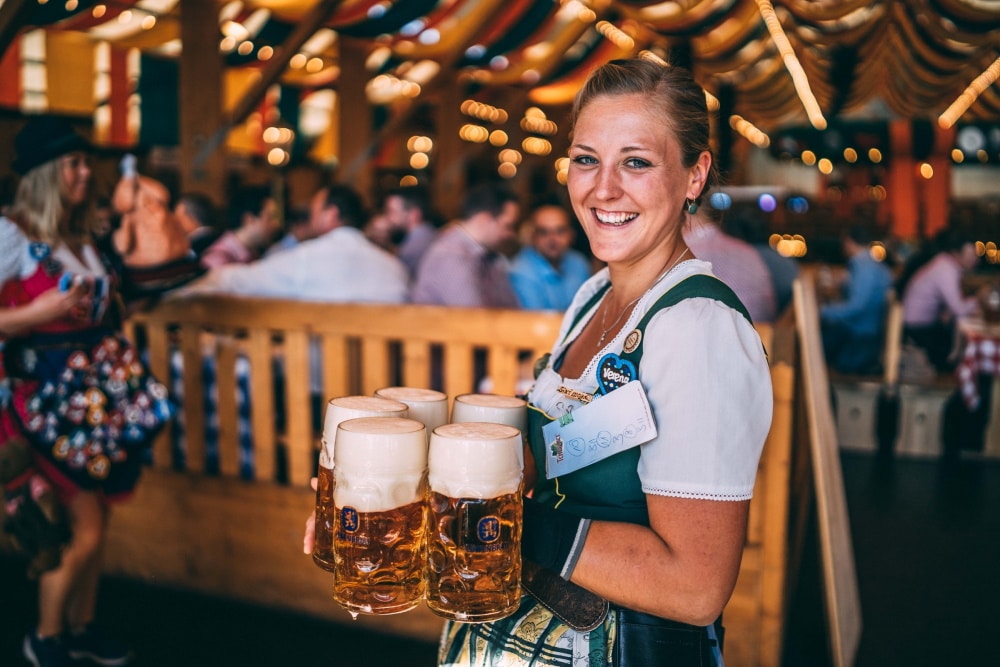 Not-to-Be-Missed Events Happening at Oktoberfest 2022
After the event was canceled due to COVID in 2020 and 2021, Oktoberfest is officially back for 2022, and there are plenty of unique events lined up.
Things to look forward to at this year's festival include:
Saturday, 17 September:
10:45 AM: The parade of the Wiesn landlords and breweries – happening at Josephspitalstaße
12:00 PM: Oktobefest tapping and opening ceremony – happening at Schottenhamel Festzelt (Theresienwiese)
Sunday, 18 September:
10:00 AM: The traditional costume and hunters' parade – happening at Maximilianstraße
Thursday, 22 September:
09:30 AM: The Wiesn church service happening at Marstall Festzelt
Sunday, 25 September:
11:00 AM: The Wiesn landlords' concert happening at Theresienwiese
Monday, 26 September:
10:00 AM: Commemorating the victims of the Oktoberbest attack happening at Theresienwiese
Monday, 3 October:
12:00 PM: Traditional gun salutes by the Bavaria statue happening at Theresienwiese
For more information visit the official Oktoberfest website.
Make sure you download the Oktoberfest app to access maps of the event, news, updates, and other important info, as well as the Air Doctor app for if you need a doctor during your trip.
Oktoberfest FAQs
How much does Oktoberfest cost?
All tents are free to enter. Beer is typically around 12-13 EUR, and most full meals are 12-20 EUR. Some tents do offer lunch specials for 10-15 EUR, but you'll find many food stands that sell sausage (wurst) for 5-6 EUR too.
Reserving a table is technically free – but requires you to order food and drinks – this is typically the equivalent of 2 beers and half a chicken (around 30-35 EUR per person).
How do I make table reservations at Oktoberfest?
To make a reservation, you'll need to contact the tent directly via email or phone. Reservations are already done at the start of the year between January and April. The tables at the best tents fill up quickly and reservations for each tent, don't open at the same time (they are all managed separately).
Note: you're required to book a whole table, so even if your party is small, you reserve the table as though you're going to fill it. Reservations include beer and food. If you don't have a reservation – get there early!
Where can I get a traditional Oktoberfest outfit?
Order online or find them in stores throughout the city. You can get your hands on traditional Bavarian costumes like lederhosen and dirndls for anything between 45-175 EUR – depending on whether you rent or buy.
What is the best way to get to Oktoberfest?
Munich is accessible by rail from all major points in Europe, and it has its own international airport. Octoberfest takes place in Theresienwiese, which is walkable from the main railway station (Hauptbahnhof). The closest U-Bahn is aptly called Theresienwiese. Just follow the mass of crowds to the grounds – you can't miss it!