Traveling the world gives you a unique chance to open yourself up to a world of new experiences – especially flavors. While some people might think ice cream and fries are an odd combination, there are some other truly bizarre food combinations out there. So, we put together a list of the best weird food combinations. . . 
Maybe pineapple on pizza isn't so bad after all.
10 Best Weird Food Combinations To Try When Traveling The World
1. Beef and Sweet Cream – Czech Republic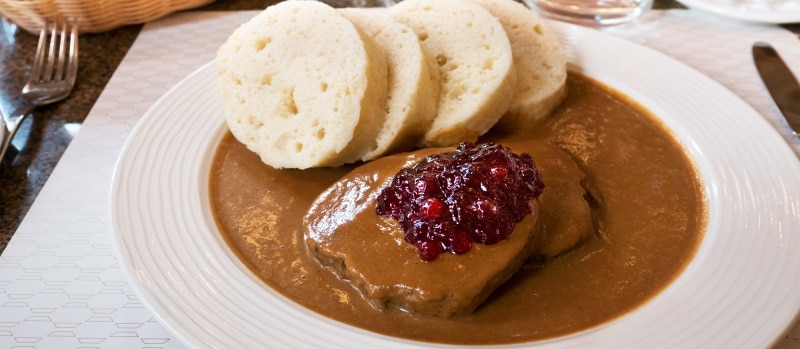 Also known as Svíčková, this combo of foods certainly makes the Czech Republic's national dish stand out.
Beef sirloin with dumplings, seasonal vegetables, and… heavy sweetened cream?
Yes, the same cream you put on apple pie. Many families have their own way of making the dish, but the end product is the same: a thick, sweet (slightly sour) sauce that makes this one of the best weird food combinations!
2. Chicken, Banana, and Peanuts – Sweden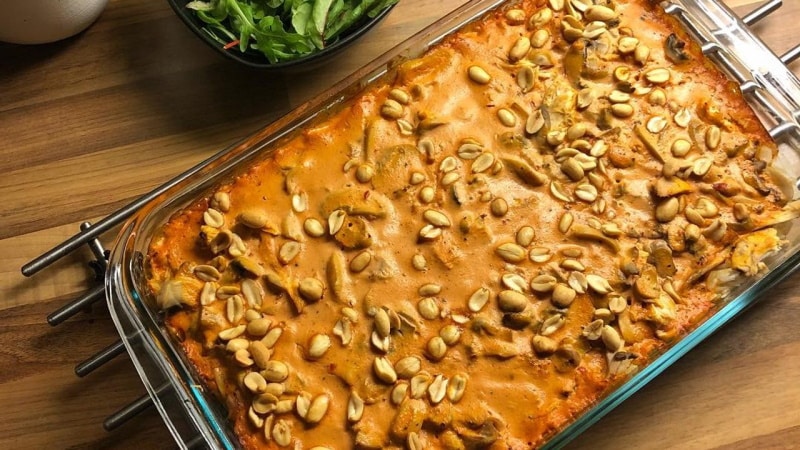 Invented in the '70s by an airman named Jacobsson, this dish (aptly named the "flygande Jacob") is a casserole that's apparently popular with kids.
The assembly of the dish is pretty straightforward: put banana on top of chicken, whip cream with ketchup and curry powder, spread it over the chicken and bananas, and pop it in the oven. Serve it with bacon bits, salty peanuts, salad, and boiled rice. This is certainly a dish you wouldn't find in IKEA.
3. Fish and Banana – Portugal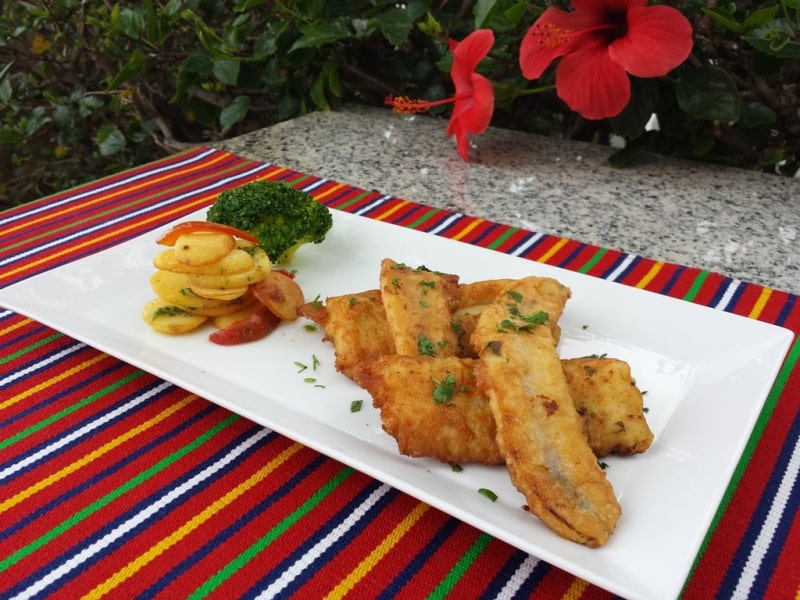 What do you imagine pairing your fish dinner with? Fries? Veggies? Rice?
What about banana? Well, that's what the Portuguese have done with this dish.
Also known as "espada com banana" (literally "sword with banana"), the meal originated in Madeira, where bananas grow, and is made up of fried swordfish and fried banana.
Whether or not this is one of the best weird food combinations or just a case of "what do I have lying around to eat?", we'll leave it to you to decide.
4. BBQ Chicken Wings and Ice Cream – Japan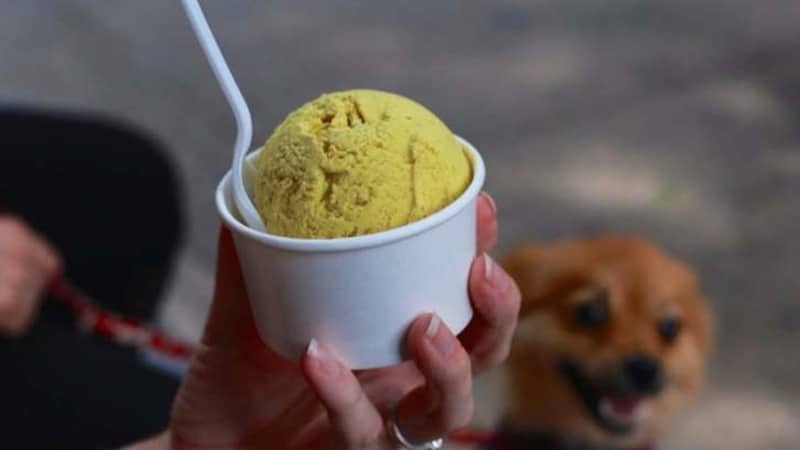 The Japanese are known for their crazy food combinations, but this one definitely sits on the tamer side of things.
Ice Cream City in Tokyo is the one place where you'll be able to savor BBQ chicken wings mixed with ice cream. Creamy and chewy – many people have said that this is by far one of the best weird food combinations they've tried.
5. Foie Gras and Hot Dog – United States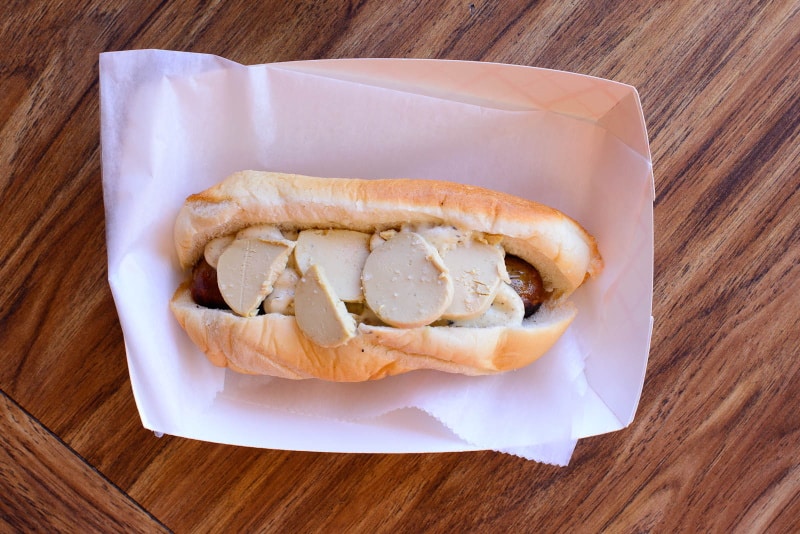 If anybody could combine posh food with street food, it's America.
Hot Doug's in Chicago makes this concept a reality with their foie gras & hot dog combination. While it's not without its controversy (foie gras was banned in Illinois in 2006 and reinstated in 2008), this weird food combination is a popular dish in the area.
6. Potato Chips and Bread – UK
While it's definitely not the weirdest on the list, the "crisp sandwich" isn't something you'd find everywhere. Often combined with things like pickles and tomato sauce, this long-standing food combination is simple, and doesn't taste half bad! (It's also super popular in South Africa!).
7. Potato Chips and Chocolate – US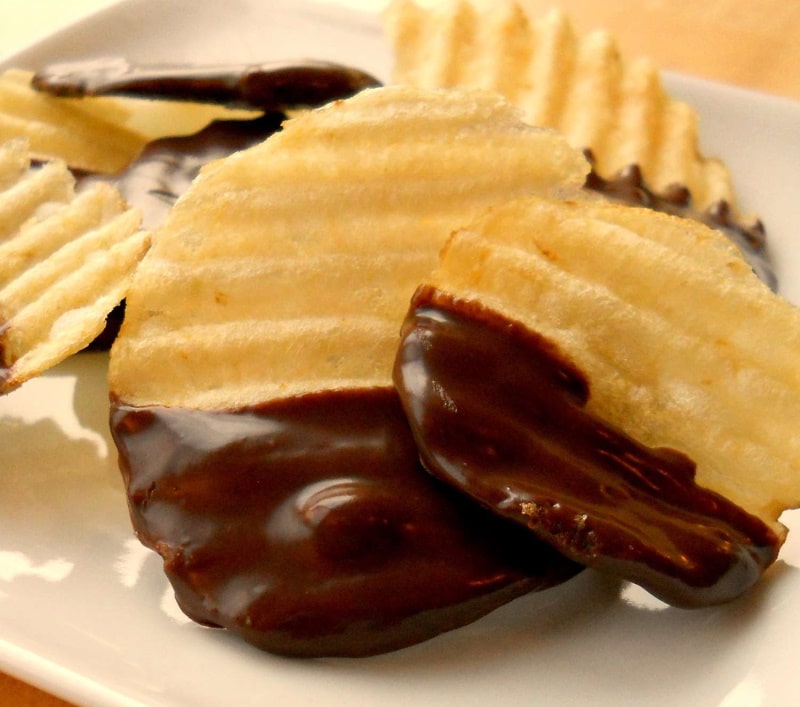 And, speaking of chips – the salty-sweet pairing is popular around the world, and potato chips with chocolate fit perfectly into that category. While Lay's made the combination a widely-available product back in 2013, it's been around since 1985.
8. Lobster and Bloody Mary – UK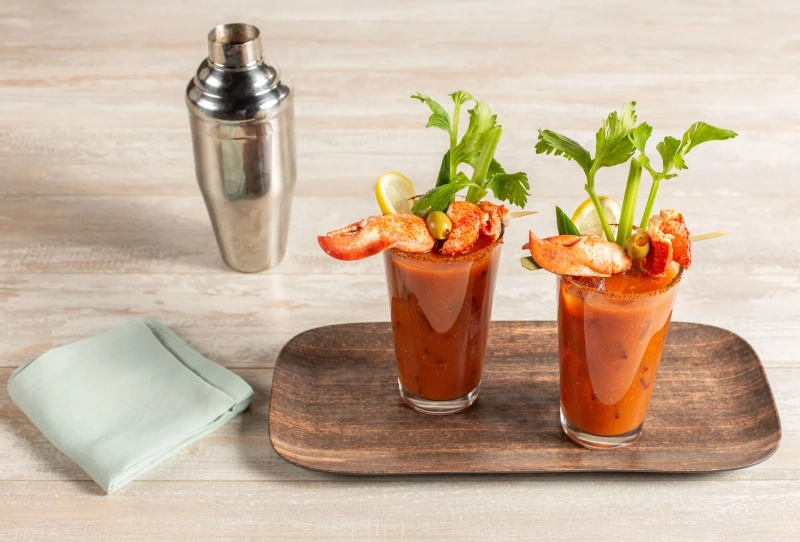 The Grain Store in London found itself an interesting niche with this unique offering.
Served on a dish, this meal consists of lobster, tomato, and celery, and is surrounded by a Bloody Mary sauce which is meant to be eaten with the lobster.
Perfect hangover cure? Or just an overcomplication of two good things?
9. Eggs and Yoghurt – Turkey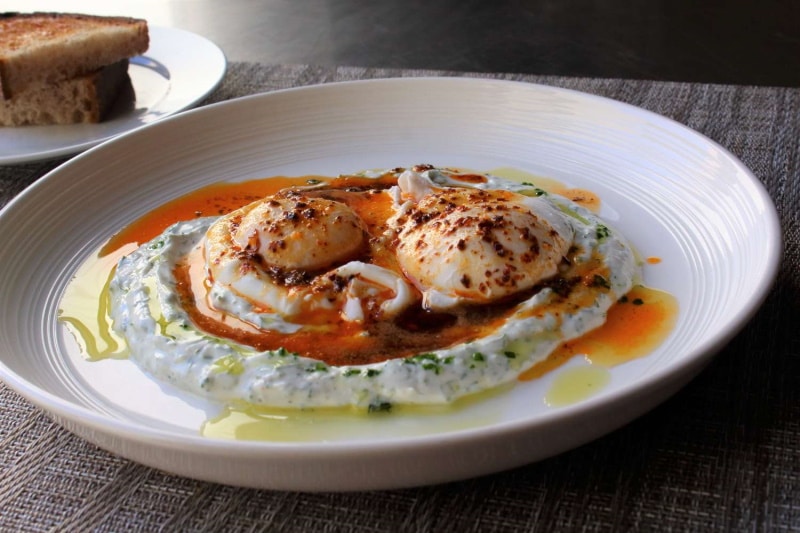 As far as weird food combinations go, Turkey is definitely high up on the list (like dessert made of chicken).
But they really hit the nail on the head with this dish. Known locally as "çılbır", this dish is a combination of poached eggs on a bed of salty, garlicky yogurt, and topped with paprika. Things like sage and dried mint can also be added, and a fresh piece of bread is perfect to mop up what's left of the sauce.
10. Dessert with Shallots – Thailand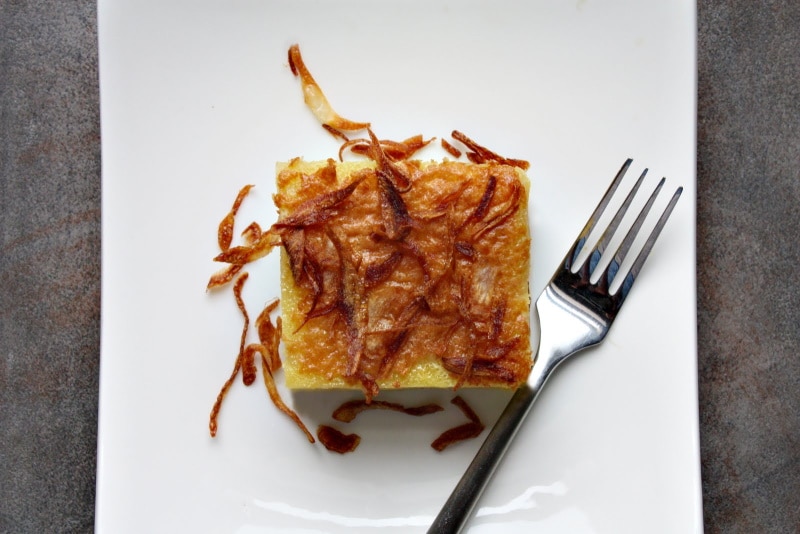 Made of coconut milk, egg, sugar, and shallots, khanom mo kaeng is similar to a custard tart. The main part of the dish is topped with crispy fried onions or shallots. While the dessert is nice on its own, what makes this one of the best weird food combinations is the shallots which create a salty-sweet combination.
While this list isn't exhaustive – it is certainly weird. If you want to find more weird dishes, why not visit our article on 10 of the weirdest foods around the world?