Embarking on a journey while expecting a little one can be an exciting (and stressful) adventure. This also means buying travel insurance when pregnant, may also seem daunting. Whether you're planning a babymoon or traveling for work or personal reasons, it's important to prioritize your well-being and ensure a safe trip for both you and your baby.
That's where travel insurance for pregnancy comes in, offering peace of mind and necessary support during this unique time in your life.

In this ultimate guide, we will explore everything you need to know about travel insurance for pregnant women, providing you with the information and reassurance you need to make informed decisions and enjoy your travels to the fullest.
So, let's dive in and discover how you can travel with confidence throughout your pregnancy!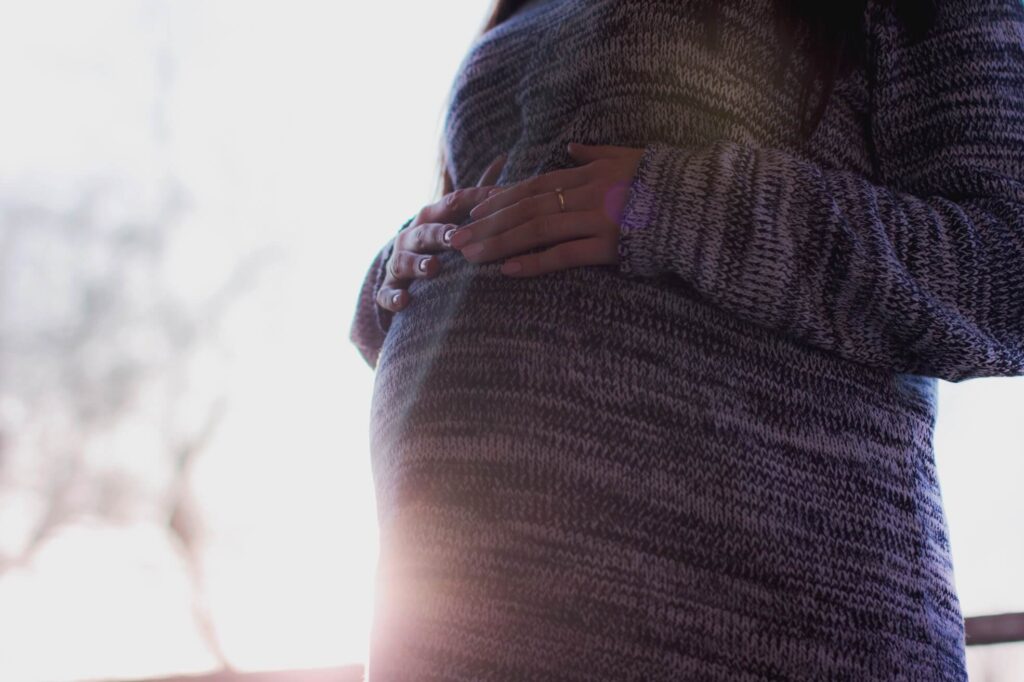 Does Travel Insurance Cover Pregnancy?
When it comes to travel insurance while pregnant, travel insurance does offer coverage for pregnancy, but it's important to understand the limitations and conditions.
It's important to know that the extent of coverage may vary depending on the policy. However, travel insurance generally provides protection for unexpected medical expenses related to pregnancy complications during your trip.

If you purchased insurance before becoming pregnant and need to cancel your trip due to your pregnancy, you may be eligible for reimbursement under trip cancellation coverage.
Can you get travel insurance when pregnant? Yes. And if you're asking yourself, "Do I need special travel insurance when pregnant?" – not necessarily. Just be sure to carefully review your policy to fully understand the specific coverage provided for pregnancy-related situations.

What Travel Insurance Won't Cover if You're Pregnant?
Understanding the limitations of travel health insurance while pregnant is crucial, as not all pregnancy-related costs are covered. Here are some important points to consider regarding what travel insurance may not cover if you're pregnant:
Trip Cancellation for Normal Pregnancy
If you are already pregnant when you purchase travel insurance, trip cancellation due to normal pregnancy is typically not covered. This means that common discomforts like morning sickness, which may affect your travel plans, may not be considered valid reasons for trip cancellation and reimbursement.
Late-Term Pregnancy with No Complications
In cases where you're in the late stages of pregnancy and your doctor advises against travel as a precautionary measure, trip cancellation coverage may not apply. If there are no complications with your pregnancy and the doctor's advice is purely preventive, the insurance may not cover the trip cancellation expenses.
Routine Pregnancy Care Expenses
Travel insurance when pregnant generally does not cover routine pregnancy care expenses incurred during your trip. This includes costs associated with regular office visits, ultrasounds, and other standard prenatal care. Such expenses are considered part of normal pregnancy care and are typically excluded from coverage.
Uncomplicated Childbirth Expenses
Expenses related to uncomplicated childbirth, including labor and delivery costs, are usually not covered. If you happen to go into labor during your trip without any complications, the insurance may not provide reimbursement for these expenses.
Traveling for Medical Advice or Treatment
Traveling with the primary purpose of seeking medical advice or treatment related to your pregnancy is typically not covered. Costs associated with consulting specialists or undergoing fertility treatments may not be eligible for reimbursement.
Traveling against Doctor's Advice
If your healthcare provider advises against traveling during your pregnancy and you choose to travel against their recommendations, the insurance may not provide coverage. It is important to follow your doctor's advice and obtain approval before undertaking any trips.
Please note that the specific coverage exclusions can vary depending on your travel insurance policy and provider. It is essential to carefully review the terms and conditions of your policy to fully understand the limitations and exclusions regarding pregnancy-related expenses.
Things to Consider Before Choosing Travel Insurance When Pregnant
Travel insurance? Pregnant? Don't panic.

If you're pregnant, travel insurance may seem complex. But if you know what to keep an eye out for, it'll be smooth sailing. Let's break down some important things you should consider before you buy travel insurance when pregnant.
1. Pregnancy and Pre-Existing Medical Condition Exclusion Waivers.
Some travel insurance policies offer waivers for pre-existing medical conditions, including pregnancy. These waivers may provide coverage for pregnancy-related expenses and trip cancellation due to complications arising from pregnancy. It's important to check if the insurance policy includes such waivers and understand the eligibility criteria and limitations associated with them.
2. Trip Cancellation Insurance for Pregnant Travelers.
When selecting travel insurance, consider whether the policy includes trip cancellation coverage specifically tailored for pregnant travelers. This coverage can be valuable if unforeseen pregnancy complications or medical advice from your healthcare provider necessitate canceling your trip. Review the policy's terms to ensure it covers trip cancellation related to pregnancy.
3. Travel Insurance and Overseas Childbirth.
If you plan to travel internationally during your pregnancy and there is a possibility of giving birth while abroad, it's important to understand how the insurance policy addresses overseas childbirth. Review the policy's coverage for labor and delivery expenses, including emergency medical care and potential medical evacuation.
4. Surprise Pregnancy and Trip Cancellation.
If you become pregnant after purchasing travel insurance and the pregnancy was unplanned, check if the policy covers trip cancellation due to surprise pregnancies. Not all policies may provide coverage in this situation, so it's crucial to clarify this with the insurance provider.
5. Late-Term Pregnancy and Trip Cancellation.
If you are in the late stages of pregnancy and considering travel, it's essential to understand the policy's stance on trip cancellation during late-term pregnancy. Check whether the insurance covers trip cancellation if your doctor advises against travel as a precautionary measure, even if there are no complications with the pregnancy.
The best travel insurance for pregnant women includes coverage for everything according to your unique needs and preferences. Remember to carefully review the terms and conditions of the insurance policy, paying close attention to the coverage details and any exclusions related to pregnancy. It's also recommended to consult with your healthcare provider to ensure that traveling during your specific stage of pregnancy is safe and appropriate.
By considering these factors and thoroughly evaluating insurance options, you can choose a policy that aligns with your needs, provides adequate coverage for potential pregnancy-related scenarios, and offers the reassurance and support you require for a safe and worry-free journey.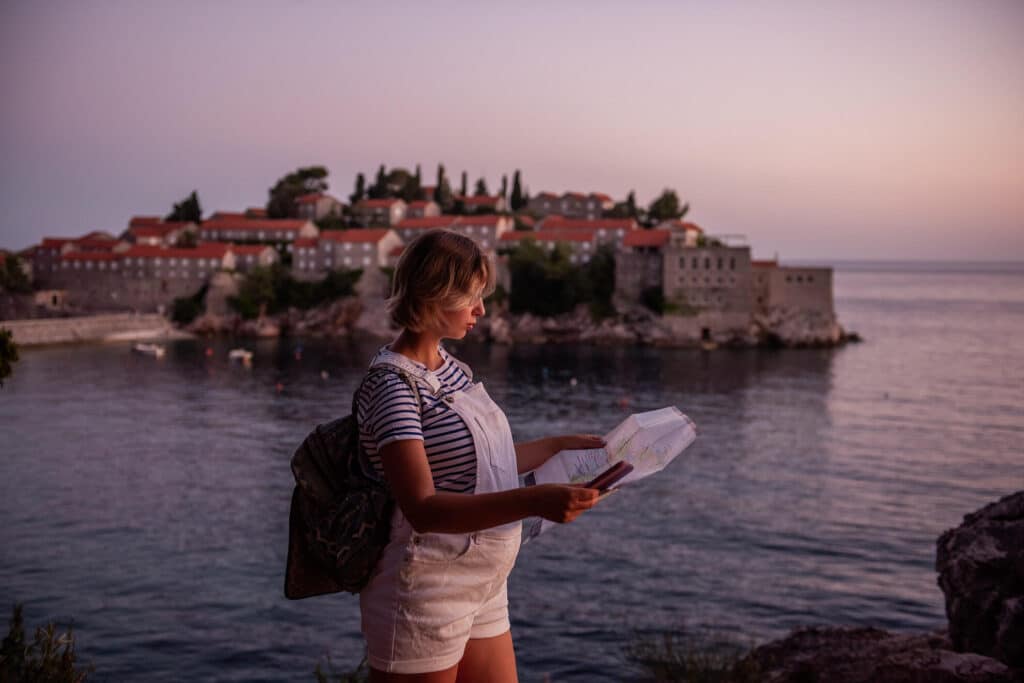 Best Practices for Getting Travel Insurance When Pregnant
When it comes to getting the best travel insurance while pregnant, it really depends on you and your unique needs. However, there are some best practices to keep in mind when searching for travel insurance, to ensure optimal protection during your pregnancy travels:
1. Purchase Your Policy Early.
Make buying travel insurance one of your top priorities when planning your trip. Buying a policy early increases your chances of securing trip cancellation protection. Reputable travel insurance companies offer plans with coverage for nonrefundable trip costs and unexpected events like delays, lost luggage, and medical emergencies. Purchasing insurance soon after booking your trip may also make you eligible for cancellation upgrades tailored to pregnant individuals.
2. Research Local Medical Facilities.
As you explore potential travel destinations, take the time to research local medical facilities. Identify the nearest hospital to your destination and assess its capabilities in case of early labor or complications during your trip. If you plan to travel internationally while pregnant, consider purchasing emergency medical evacuation insurance to cover situations where local medical resources may be insufficient. This type of insurance can reimburse you for costs associated with transportation to a more suitable medical facility, even if it means returning home.
3. Check Airline Restrictions for Pregnant Travelers.
It's important to be aware that travel insurance will not provide reimbursement for missed flights due to airline restrictions. Airlines have specific rules regarding travel during pregnancy, and it is your responsibility to understand and comply with these restrictions. Some carriers may require a doctor's certificate for pregnant travelers during later stages of pregnancy. For example, United Airlines mandates an obstetrician's certificate, dated within three days of departure, for travel during or after 36 weeks of pregnancy.
4. Consider Cancel for Any Reason Travel Insurance (CFAR).
Cancel for Any Reason (CFAR) travel insurance can be a valuable option for pregnant travelers. While standard travel insurance policies cover trip cancellation under specific circumstances, CFAR insurance allows you to cancel your trip for any reason and still receive partial reimbursement for nonrefundable trip costs. CFAR coverage is typically an add-on to a basic policy, and while it may increase the overall cost by approximately 50%, it can reimburse up to 75% of nonrefundable trip expenses. Be aware that not all travel insurance plans offer CFAR upgrades, so check with your provider to determine availability.
By following these best practices, you can secure appropriate travel insurance when pregnant and address your specific needs as a pregnant traveler. It ensures financial protection and peace of mind throughout your journey, allowing you to focus on enjoying your trip while prioritizing your health and well-being.
Don't Forget To Download The Air Doctor App – Just In Case
When traveling abroad, having reliable access to quality medical services is of utmost importance, especially when you're pregnant. This is where Air Doctor becomes your invaluable companion. The app offers a seamless solution for getting quality healthcare while you're away from home. And the best part is that you can benefit from their services even if you don't have travel insurance.
Using the Air Doctor app is both simple and convenient. It gives you access to over 20,000 trusted, local doctors who not only meet your preferences but also speak your language. Among other medical specialties, you can schedule a visit with a gynecologist, GP, or pediatrician.

Whether you prefer an in-clinic, at-home, or virtual consultation, Air Doctor has you covered. No matter your location or the time of day, scheduling an appointment with your chosen doctor is just a few taps away.