India is a country that's packed full of exciting sights, smells, and sounds.
But, if you want to make the most of your trip to India, it's important to have a plan in place.
If you've got itchy feet thinking about walking through the streets of New Delhi, seeing the Taj Mahal, or doing yoga while the sun rises, then have a look at our must-know tips to help you make the most of your trip to India!
Must-Know Tips For Planning A Trip To India
1. Decide When To Visit
India gets hot. Really hot.
During summer (April – September), temperatures often sit at around 106° F (41° C) during the day. On top of that, June to September are monsoon season in most regions, with northern India often experiencing floods as the storms go on for days at a time.
Going during winter (November – March) offers cooler, drier weather.
While this is the best time for a trip to India, hotel prices are likely to rise as this is peak tourist time, and historical sites will also be crowded.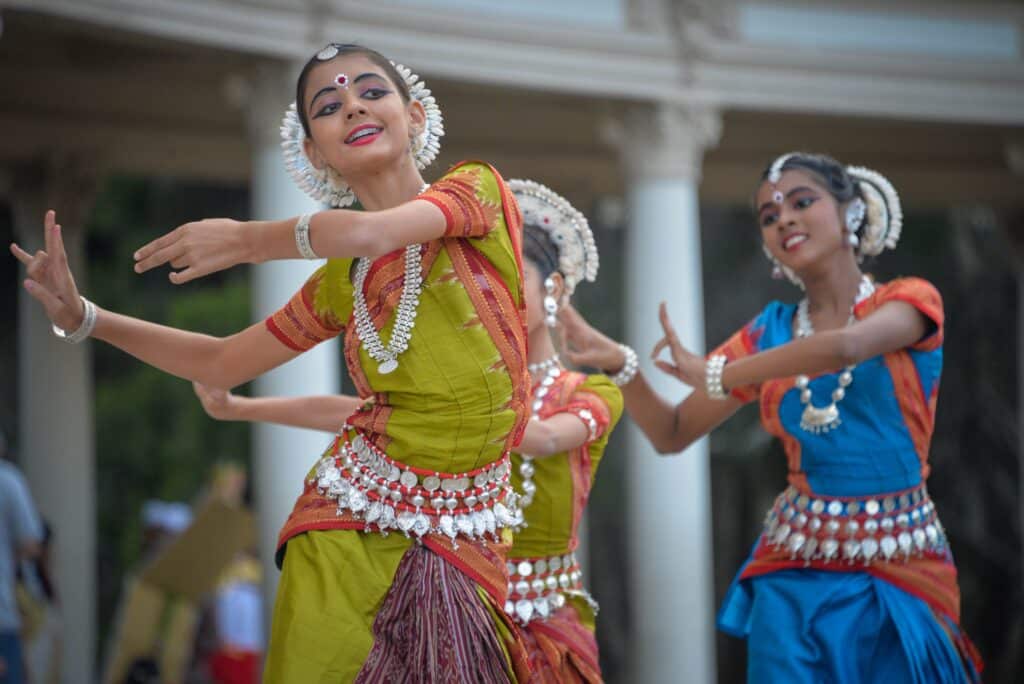 2. Consider Your Budget
Hotels in places like Delhi, Mumbai, Kolkata, and Bangalore are more expensive than lodging in more remote areas would be.
Although the US Dollar is worth around 83 Indian Rupees (INR), the quality of your lodging will definitely have an impact on where you stay.
Low-End
On the cheaper end, you'd be looking at around INR 1500 for basic private rooms per day, around INR 1000 per day for food, and INR 500 per day for transport.
Converted into USD, you're looking at around $37 per day.
High-End
On the higher end of things, your accommodation can run up to INR 57800+ daily, food at around INR 5600+ per day, and transport at around INR 5600+ per day. (Obviously depending on how luxurious you go.)
Converted into USD, you'd be looking at around $836 per day.
3. Take Distance Into Account
Traveling in and around India isn't a short journey. Do some research on the time it'll take to get from A to B – it'll make a world of difference! And be prepared to endure traffic while you're en route.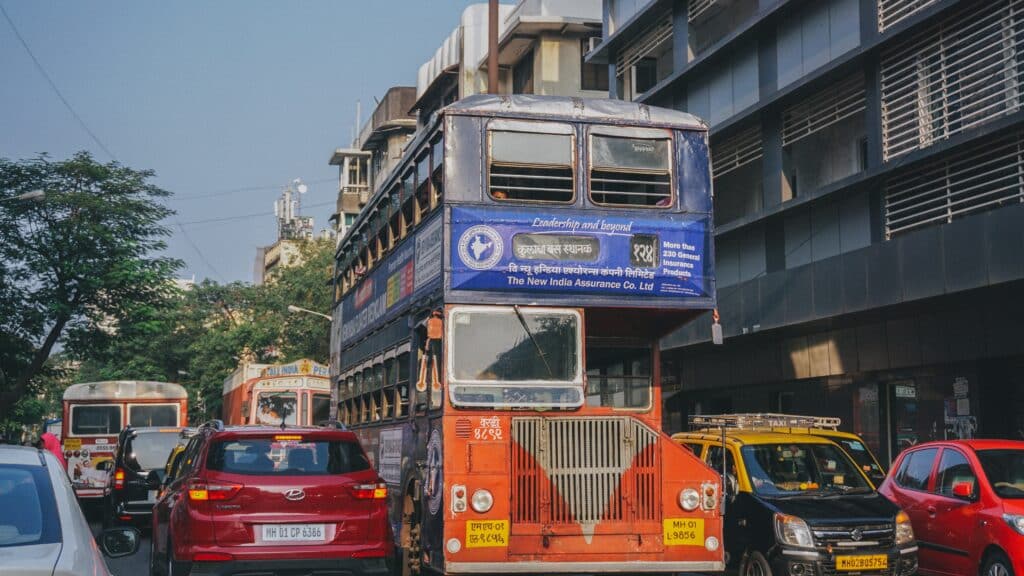 4. Give Your Body A Day Of Rest On Arrival
Speaking of a world of difference:
When you arrive in India, give yourself a day to rest before doing anything. India's culture is vastly different from others and can be a real adjustment for many people. So ease yourself into this vibrant, exciting culture shock!
Where To Travel In India
There's certainly no shortage of places to visit in India, but we've got a few locations that should be on any itinerary for a trip to India:
1. Delhi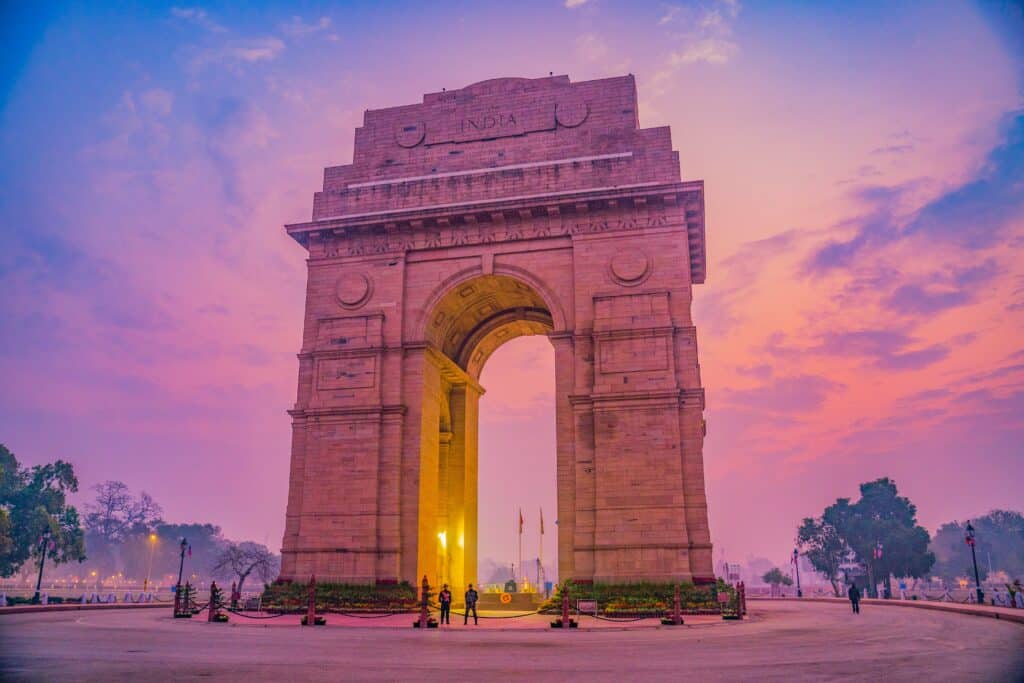 India's capital is a must-visit as part of any trip to India. It's a beautiful blend of history, culture, tradition, and modernity. Delhi is split into two parts, namely Old Delhi, and New Delhi.
New Delhi reflects India's progress. Featuring air-conditioned shopping centres, fast metros, and tall skyscrapers.
On the other hand, Old Delhi is filled with narrow lanes, crowded streets, and traditional Indian cuisine. It's also home to the Red Fort, and one of India's oldest mosques – Jama Masjid.
2. Agra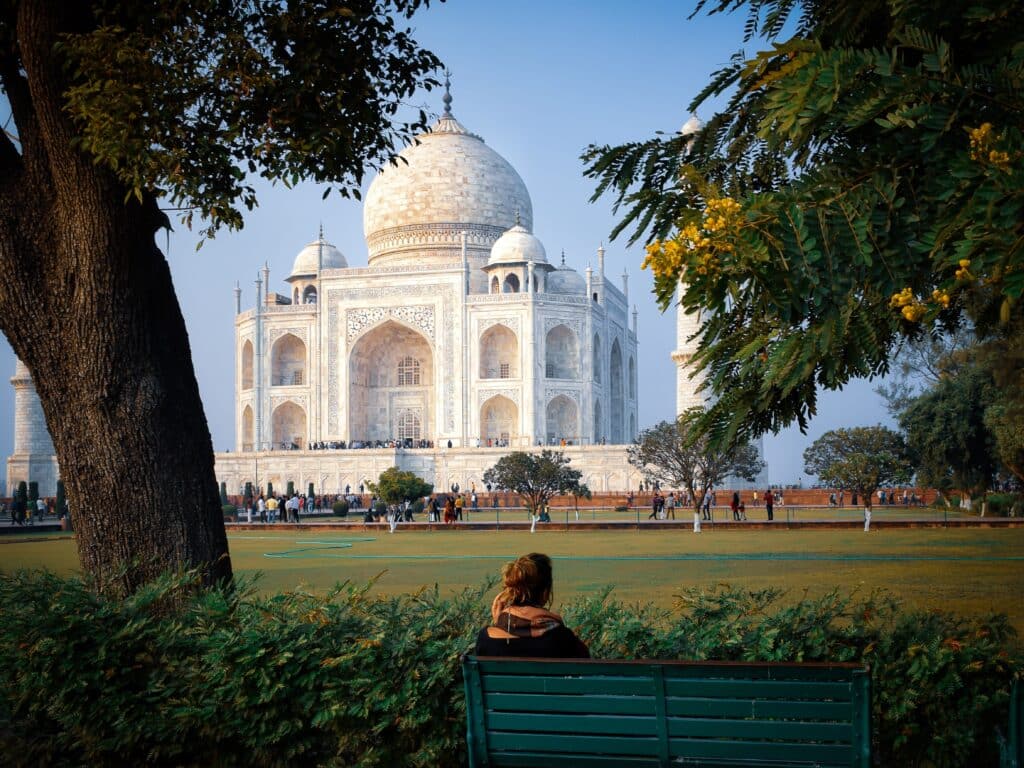 Best known for being home to the Taj Mahal, Agra is also the home to 2 other UNESCO World Heritage Sites: Agra Fort, and Fatehpur Sikri Old Town. Though it is the location of one of the Seven Wonders of the World, Agra is also filled with great architectural achievements from the Mughal Empire – some of which are more impressive than the Taj.
3. Jaipur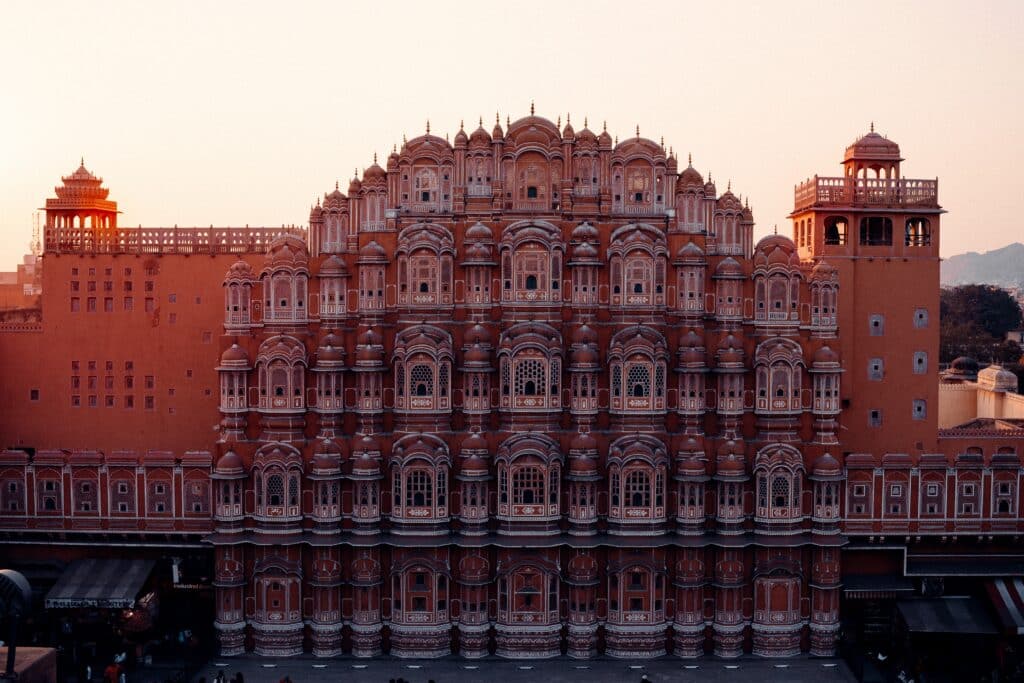 Jaipur is Rajasthan's capital, and forms part of the Golden Triangle (Delhi, Agra, and Jaipur). Painted in 1876 to welcome Queen Victoria's husband, Prince Albert, Jaipur is commonly known as the "Pink City".
It's also home to an elephant sanctuary (Elefantastic), and several famous forts and palaces.
4. Ranthambore National Park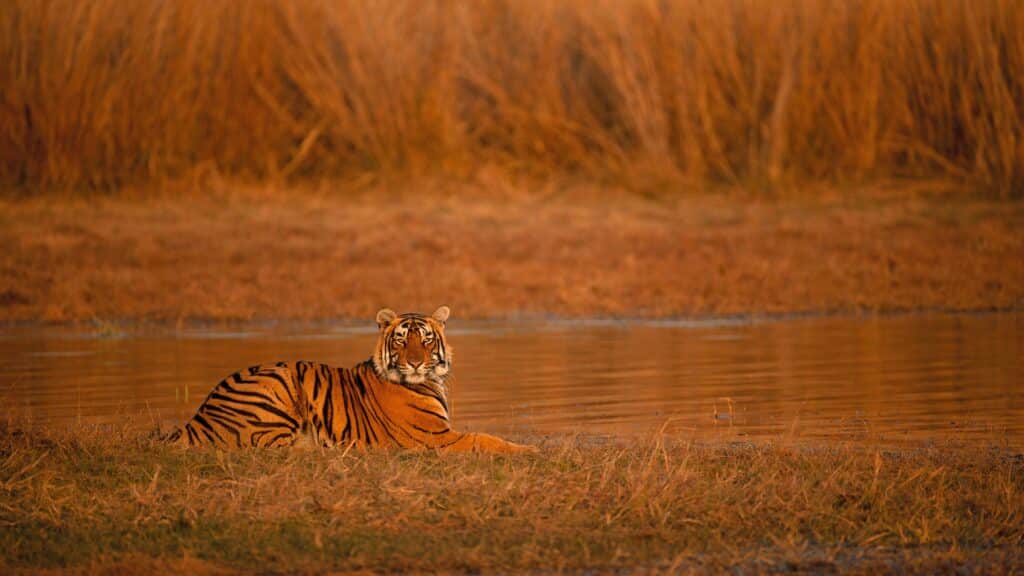 India's most famous national park certainly lives up to its title. While it's notable for its huge collection of Bengal tigers, Ranthambore is also home to India's second-largest Banyan tree.
5. Varanasi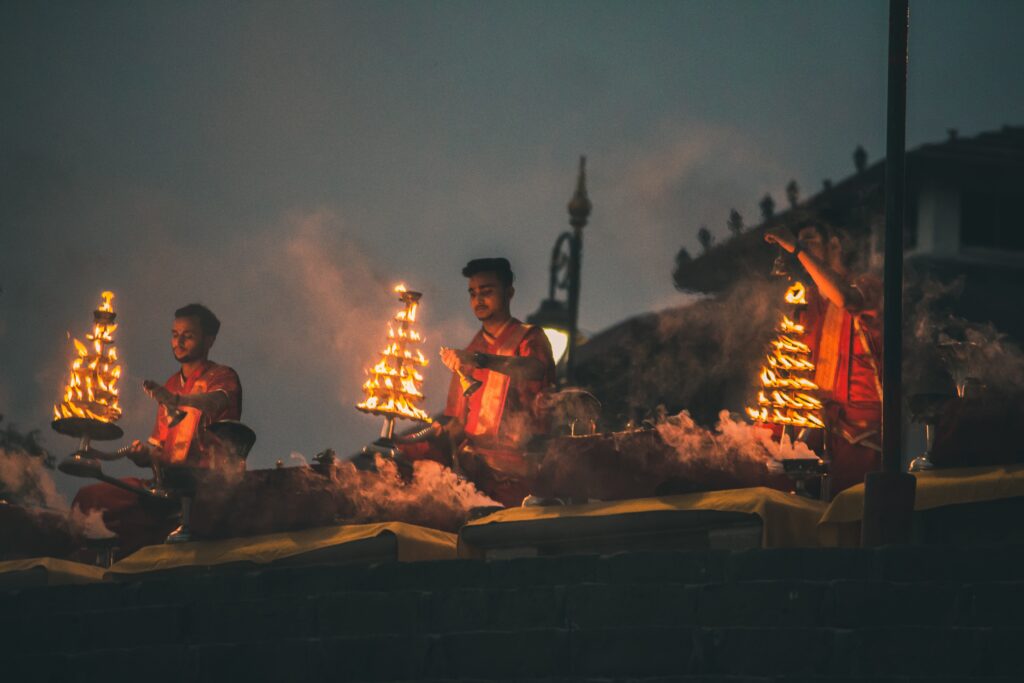 For those who are big believers in spirituality, Varanasi is definitely up first on their trip to India.
Found on the banks of the Ganges, the spiritual capital of India is home to many historical Hindu buildings, and is popular year-round for those looking to cleanse their souls in the Ganges.
6. Goa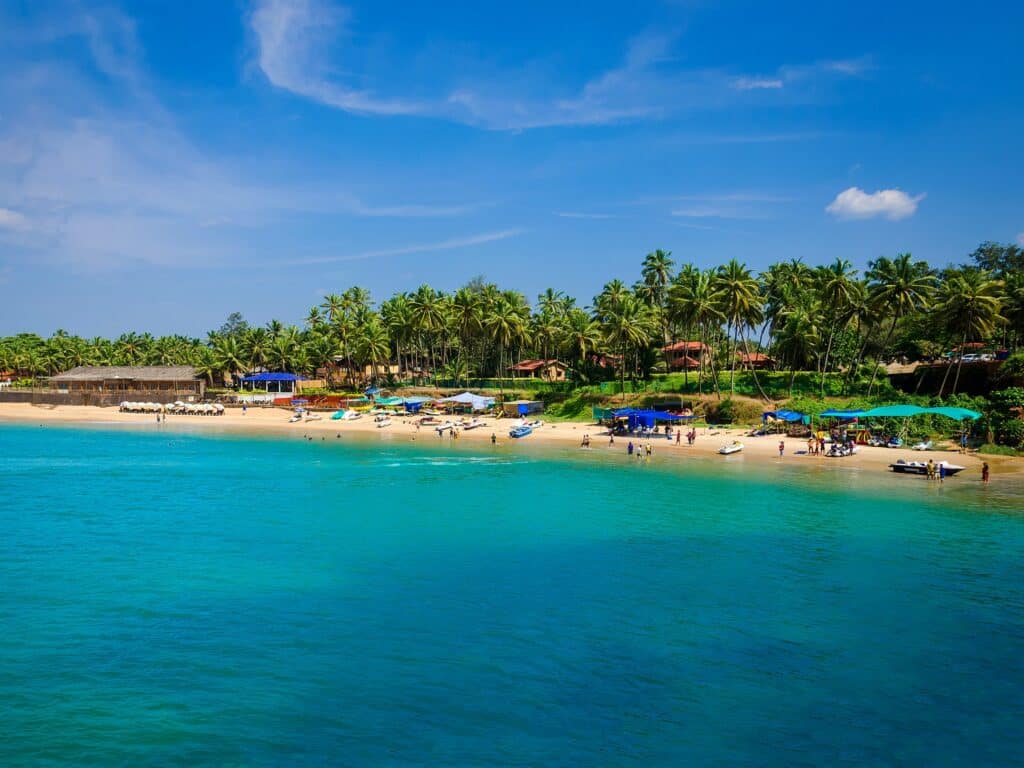 Goa is one of the smallest states in India, and is preferred by couples and families.
With brilliant beaches, and delicious seafood courtesy of its Portuguese influence, Goa is the perfect beach-based location for any trip to India.
7. Rajasthan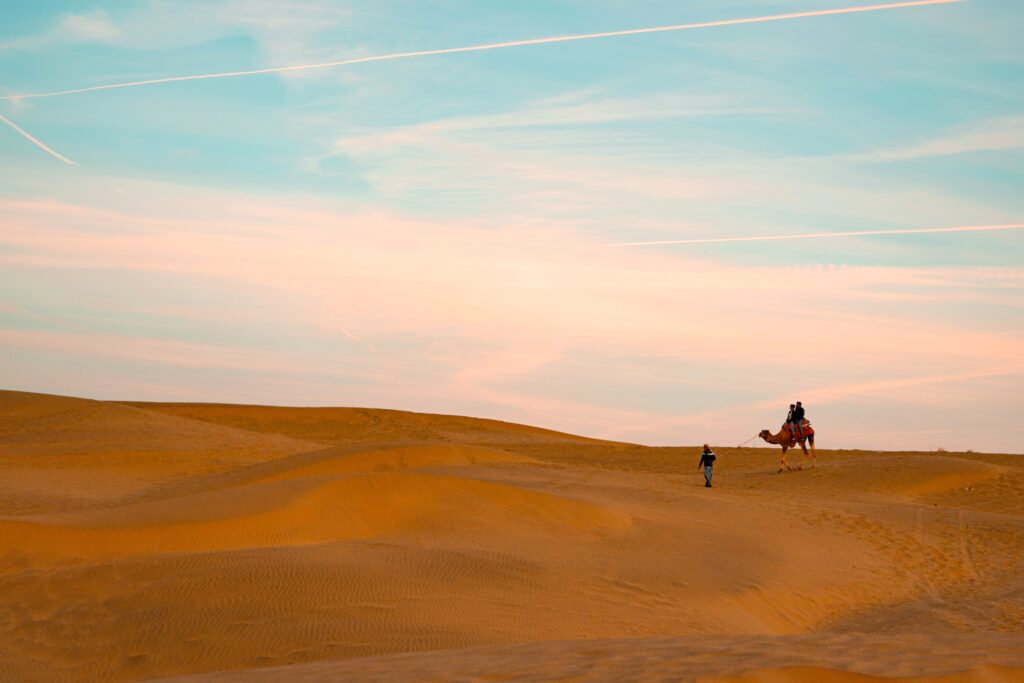 Thanks to its unique desert culture, incredible culture, and a multitude of royal palaces and forts, Rajasthan is a must in your itinerary. Home to the Pink City, the Blue City, and the Desert City, Rajasthan has no shortage of places to visit.
8. Mumbai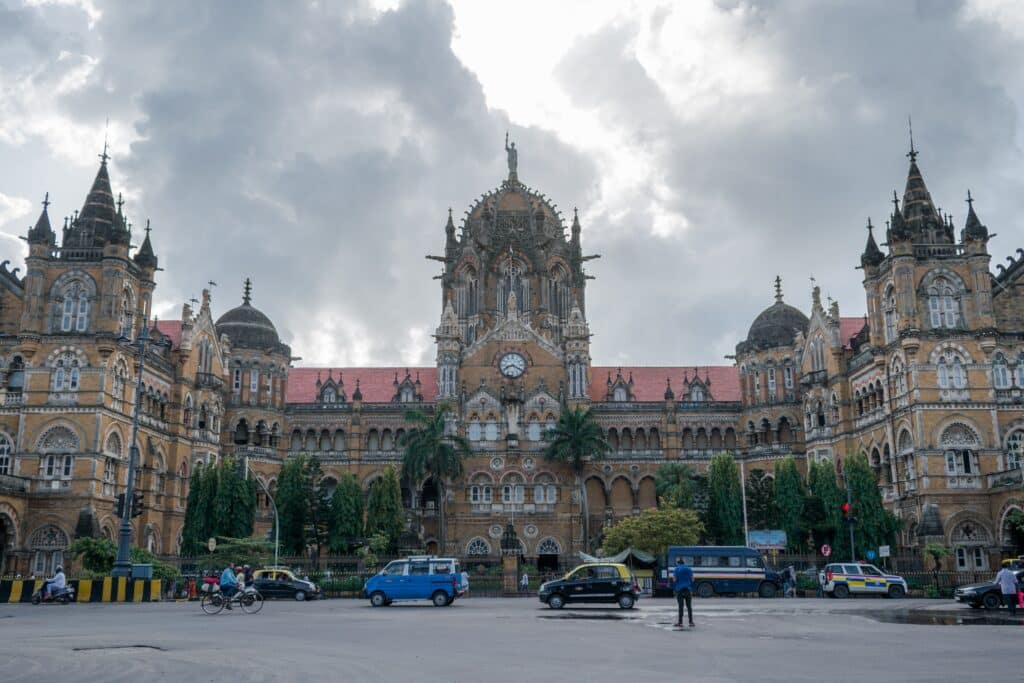 Mumbai is India's economic and entertainment hub.
Home to Bollywood, the capital formerly known as Bombay is home to some of India's richest neighborhoods – and biggest slums.
What To See When You Visit India
We've put together a list of locations you need to visit in India.
Delhi: New Delhi, Red Fort, Jama Masjid
Agra: Taj Mahal, Agra Fort, Fatehpur Sikri Old Town
Jaipur: Pink City
Ranthambore: Ranthambore National Park
Varanasi: Ganges River, Dasaswamedh Ghat
Goa: Calangute Beach, Fort Aguada
Rajasthan: Pink City, Blue City, Desert City
Mumbai: Gateway of India, Sanjay Gandhi National Park
What Visa Do I Need To Travel To India?
While almost all foreign nationals need a visa to get to India, tourist visas are easy to acquire.
If you're traveling from the United States, Canada, or Australia, you can apply for an e-Visa. These are processed quickly, and are valid for up to 90 days.
If you're not from the above countries, you can easily find visa applications online, fill them out, and give them in at your nearest travel agency.
Dos And Don'ts For Your Trip To India
Do – Dress respectfully. Indians generally dress conservatively. Any tight or revealing clothing might not be welcomed, and scarves are a must for women looking to enter a temple while on a trip to India.
Don't – Forget to remove your shoes. Many stores, temples, and residences will expect you to remove your shoes before you enter. Shoes are seen as impure and unhygienic. Wearing shoes inside a temple is seen as disrespectful.
Do – Learn the lingo. A simple "namaste" goes a long way. Learning the greetings, and some common phrases are always a good idea wherever you go – not just on a trip to India.
Don't – Drink anything that's not from a sealed bottle. Indian water is not the cleanest, and making sure you only drink from a sealed bottle is a great way to avoid nasty bugs entering your system.
Do – Interact with the locals. Nobody knows India better than Indians. Take the time to interact with locals and you might find some great hidden locations that you didn't know existed.
Don't – Eat with your left hand. Eating with your hands is a standard practice in India. While it's not compulsory, it can be fun to bring out your inner child (without actually playing with your food). Just be sure to avoid using your left hand. The left hand is generally seen as being used for things like wiping your bum, and washing your feet.
A trip to anywhere should be exciting – and a trip to India is definitely no different. By keeping these tips in mind (and remembering the beautiful locations you absolutely must visit), you're sure to have a great time.