In the competitive world of pharmacies, knowing how to increase pharmacy profit is an essential key to success. Lucky for you, we've got the prescription for success.
This blog aims to provide you with a detailed guide on how to boost pharmacy sales in 20 straightforward ways to increase revenue for pharmacy.

Here's a breakdown of how you can increase pharmacy profitability.
How to Increase Pharmacy Profit (20 Simple Ways)
Running a successful pharmacy involves more than just dispensing medications, you need to know how to increase pharmacy margins. To really boost pharmacy sales (and your brand reputation), consider these simple strategies:
1. Offer OTC Products
Over-the-counter (OTC) products can significantly contribute to your pharmacy's bottom line and one of the best ways to boost pharmacy sales.
According to a Drug Channels Institute, 2023 OTC Industry Report, OTC products accounted for 28.1% of total pharmacy revenue in 2022, up from 26.7% in 2021. The report also found that OTC products have higher margins than prescription drugs, with an average margin of 25% for OTC products compared to 15% for prescription drugs. And stated that, "OTC products are a critical part of the pharmacy business, accounting for a significant portion of revenue and margins. Pharmacists should focus on merchandising and promoting OTC products to maximize their sales and profitability."
Consider strategically placing these items throughout the store, since they can catch the eye of customers and lead to additional purchases. Just remember that it's crucial to strike a balance — you need to present a curated selection without overwhelming customers. Quality over quantity is key when optimizing your OTC product placement.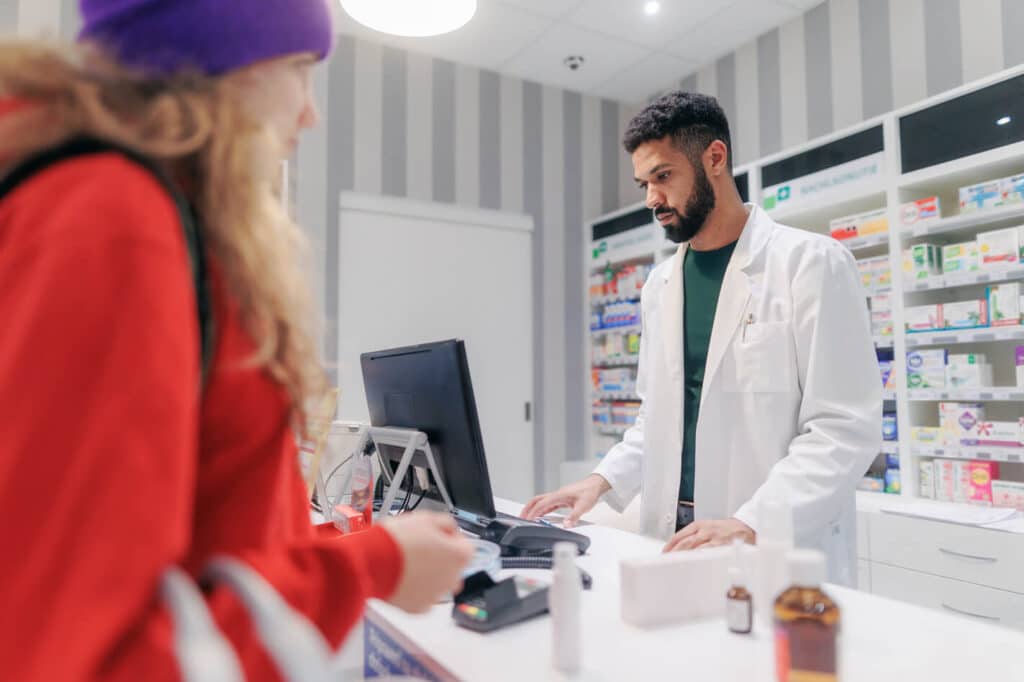 2. Sell Bundled Packages
Another way to increase pharmacy profitability is boosting sales through bundled packages. This is an effective strategy to increase the average transaction value. By grouping complementary products or services, you provide customers with added value and incentive to purchase more. This approach not only enhances the customer experience but also maximizes your revenue per sale.
3. Train Staff to Upsell
If you're not sure how to increase pharmacy profit, consider doing an internal audit on your employees' knowledge and skills to boost sales. Why?

Your staff plays a crucial role in driving sales. Invest in training programs to equip your team with effective upselling techniques. From recommending complementary products to highlighting promotions, a well-trained staff can significantly impact the average transaction value, ultimately contributing to increased pharmacy profit.
4. Increase Customer Loyalty
Increase customer loyalty to increase pharmacy margins. Launching a customer loyalty program is a powerful tool to foster repeat business and enhance customer retention. Identify key drivers of customer choice, such as personalized service, discounts, or exclusive offers, and tailor your program accordingly. Building a loyal customer base can provide a consistent revenue stream and positively impact your pharmacy's profitability over time.
5. Expand Your Services
When it comes to how to increase pharmacy revenue, diversifying your services beyond traditional prescriptions can also attract new customers and increase revenue streams. Consider offering additional healthcare services, health screenings, or wellness programs. These value-added services not only differentiate your pharmacy but also contribute to a more comprehensive and profitable business model.

And it's not just hearsay – according to the, NCPA, Diversified Revenue Opportunities, pharmacies that diversify their revenue streams are more likely to be successful in the long term.
6. Maintain a Blog
Maintaining a blog serves as a platform to engage and educate your customers, as well as a means to increase pharmacy profitability. Share valuable health information, highlight product insights, and provide updates about your pharmacy. A well-maintained blog not only positions your pharmacy as an authority in the healthcare space but also attracts and retains customers seeking reliable information and guidance.
7. Spend Time With Your Customers
Another way to boost pharmacy sales is by building strong relationships with your customers. In fact, this is essential for long-term success. You can also take advantage of face time with patients to understand their needs, offer personalized recommendations, and address any concerns. By investing time in customer interactions, you can build trust and loyalty, leading to increased customer retention and positive word-of-mouth referrals.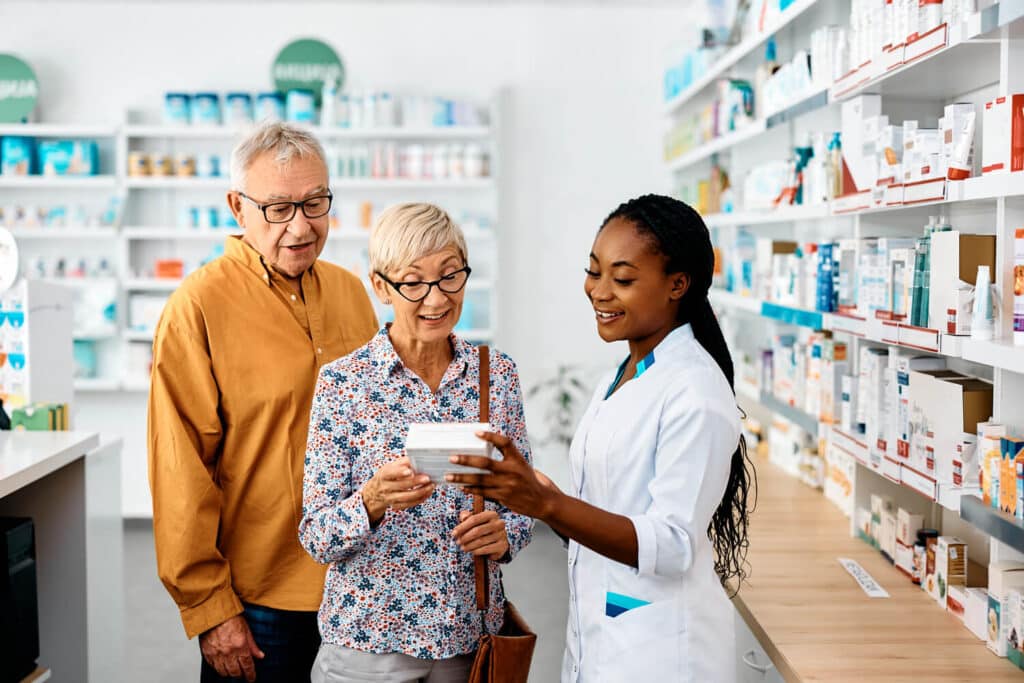 8. Partner with GPs
If you're not sure how to increase pharmacy profit and boost your reputation, collaborating with local general practitioners is a great way to strengthen your network and enhance your pharmacy's role in the community. Increase pharmacy margins by establishing partnerships with healthcare providers, so you can offer more comprehensive healthcare solutions, and increasing the likelihood of customer referrals and additional business opportunities.
9. Invest in Your Staff (Consistently)
Investing in the education and training of your staff is crucial for maintaining efficient operations and providing excellent customer service. A well-educated and motivated team not only contributes to a positive customer experience but also enables your pharmacy to offer a higher level of expertise, potentially leading to increased customer satisfaction and increased pharmacy margins.
10. Offer the right services
A great way to boost pharmacy sales is to identify gaps in your service offerings and strategically fill them to meet customer demands. Whether it's offering medication synchronization, home delivery services, or specialty compounding, tailoring your services to customer needs enhances your pharmacy's value proposition and contributes to increased pharmacy profitability.
11. Use the Data At Your Disposal
Increase pharmacy profitability by leveraging the power of data you have access to and make calculated, informed decisions about inventory management, promotions, and customer preferences, etc. Analyzing sales data, customer buying patterns, and inventory turnover rates can help optimize your product offerings and ensure that you stock the right items and meet customer demand effectively.
According to marketing experts, analyzing sales data, customer buying patterns, and inventory turnover rates can help businesses to:
Identify their most popular and profitable products
Identify which products are not selling well
Identify trends in customer demand
Optimize their inventory levels to avoid stockouts and overstocking
Improve their product placement and promotions
12. Become a Go-To Expert
Wracking your brain for how to increase pharmacy profit? Why not specialize in specific areas to position your pharmacy as a trusted resource and go-to expert in the community? Whether it's offering in-depth knowledge on certain health conditions or providing specialized products, becoming an expert enhances your credibility and attracts customers seeking reliable advice and solutions.
13. Use Testimonials
There's no better way to boost pharmacy sales than by highlighting positive customer experiences through testimonials. This does a great job of building trust and credibility. Share success stories, positive feedback, and endorsements from satisfied customers on your website, social media, or in-store. Positive testimonials not only attract new customers but also reinforce the value and quality of your products and services.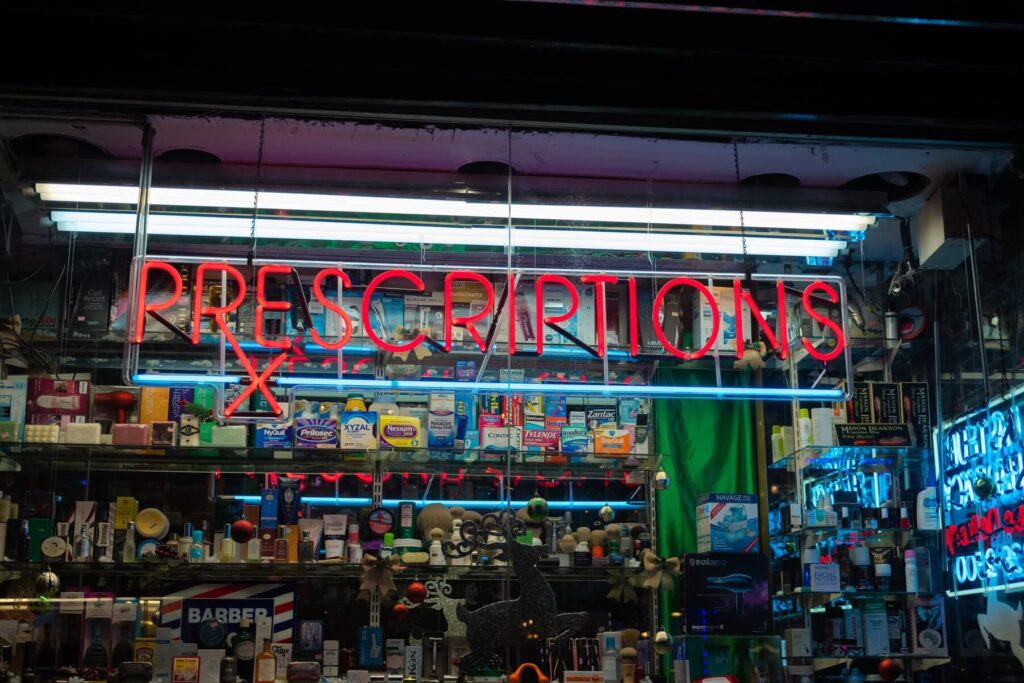 14. Make the Most of Marketing
Investing in effective marketing strategies is crucial for reaching a broader audience and driving foot traffic to your pharmacy. Boost pharmacy sales through digital marketing, social media, and community outreach to create awareness about your pharmacy's offerings and promotions. A well-executed marketing strategy can lead to increased visibility, customer acquisition, and ultimately, higher pharmacy profit.
15. Optimize Pricing Tables
Fine-tuning your pricing strategy is essential to remaining competitive and maximizing profitability. Analyze market trends, competitor pricing, and customer sensitivity to price changes. In addition, implementing dynamic pricing strategies and periodic promotions can help optimize your pricing tables, attracting price-conscious customers while maintaining increasing pharmacy profitability.
16. Reduce Overhead Costs
If you're wondering how to increase pharmacy profit, why not consider automating repeat prescription ordering to streamline processes and reduces operational costs. Implementing technology solutions that automate routine tasks improves efficiency and also frees up staff time for more valuable activities, like engaging with customers and boosting pharmacy sales.
17. Use Released Staff Time
You can also use released staff time to increase pharmacy margins. By redirecting freed-up staff time towards driving pharmacy services and improving customer experiences you're making a strategic move. Whether it's implementing new services, enhancing patient education programs, or optimizing workflow processes, utilizing released staff time can contribute to increased revenue and overall operational efficiency.
18. Manage Stockholding of Expensive Products
Another thing you can do if you're wanting to find out how to increase pharmacy revenue is keep a close eye on high-cost inventory. This is essential for cost control. Regularly review stock levels, monitor product turnover rates, and negotiate favorable terms with suppliers. This helps you to effectively manage expensive inventory lines and ensures that your pharmacy maintains a healthy balance between offering high-quality products and controlling costs.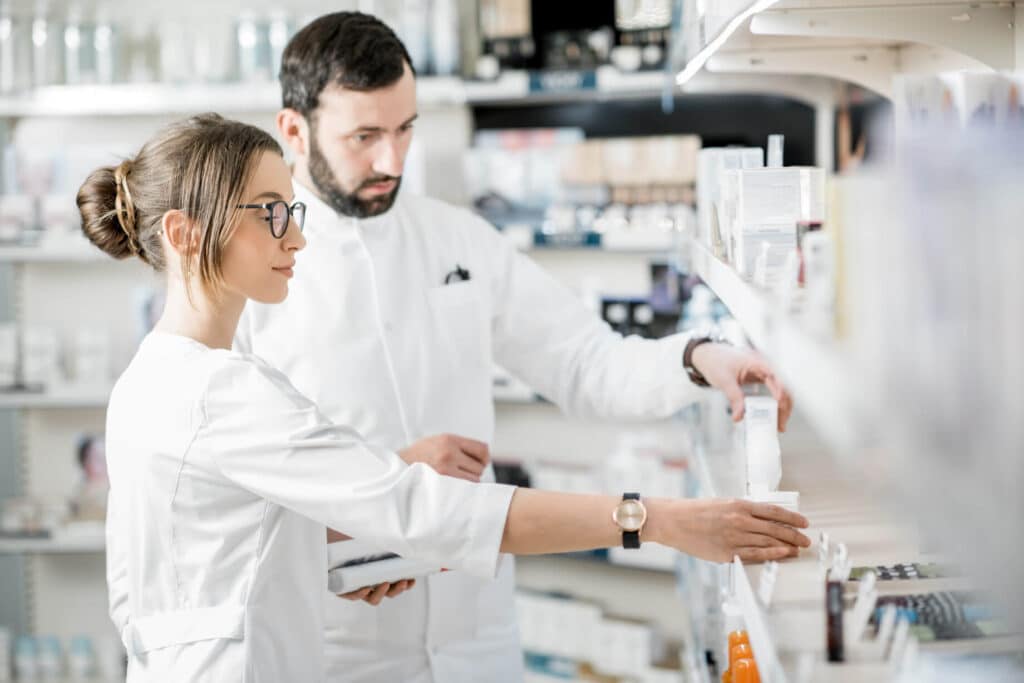 19. Attract Travelers to Your Pharmacy
And of course, expanding your customer base is always a great way to increase revenue for your pharmacy. In fact, exploring creative ways to attract travelers can open up new revenue streams. Consider offering convenient services tailored to travelers, such as travel-sized products, travel health consultations, or partnerships with local hotels. Creating a traveler-friendly environment can turn your pharmacy into a destination for visitors, contributing to increased sales and profitability.
Travelers might be interested in:
Multi-lingual services
Travel products and accessories
Travel immunizations
OTC travel recommendations
Travel consults (we've got just the solution)
20. Partner with Air Doctor
You can also significantly boost your pharmacy's reputation, serve your customers better, and earn extra cash with Air Doctor.

How? Well, we provide valid, local prescriptions to traveler so you can offer convenient, on-the-spot medication access to foreign customers. And you lead healthcare services by providing your customers with access to cutting-edge solutions.
How it works:
Your foreign customer visits your pharmacy and needs a prescription.
You recommend Air Doctor to the customer.
The customer books a video consultation with an Air Doctor doctor.
The doctor provides a local, valid prescription.
The customer gets the medication they need without leaving your pharmacy.
You get a % of the commission (rev-share model).