Medical appointments can be nerve-wracking and often hold a lot of uncertainties and perhaps even discomfort. Even more so if you're traveling abroad and don't speak the native language. This is why we decided to create the ultimate guide to navigating medical appointments.
From how to schedule appointments (in-person and online), to requesting your medical records, and even what to expect during appointments with medical specialists, this is everything you need to know to feel confident and prepared.
Contents
Medical Appointments: What to Expect
Whether it's time for your annual checkup with your primary care physician, or you require an extensive consultation with a specialist such as a gynecologist or dermatologist, preparation is key.
In most instances, you can expect much of the same regardless of the type of doctor you see. However, you may need to undergo specific tests and examinations when you see a specialist – more on that later.
In general, you can expect your appointment to start with a discussion. Your family doctor or specialist needs to find out as much as possible about you to provide you with an accurate diagnosis, so be prepared to answer a number of questions. This is where it already helps to be prepared. The more information you can give a medical practitioner, the more smoothly your appointment will run.
Then there's the examination and further tests. An examination of some sort will always be required. However, further testing is not always necessary, so don't worry if it doesn't come up. In some instances, you may have to schedule your tests for another day because you're required to fast. Your doctor will provide you with all these details during your appointment.
Lastly, you might leave with a prescription. Again, this is not always the case. Your doctor may even make the prescription optional depending on whether your symptoms worsen or not.
Now that you have a basic idea of what to expect, let's dive into more details, starting right at the beginning.
Scheduling Appointments with a GP
Let's start with scheduling appointments with your general practitioner (or any medical specialist) and the easiest way to do that.
If you already have a GP, simply contact them about scheduling an annual or general checkup – the receptionist will know what this means. Pick a time and date that works for you and you're all set.
If you don't have a general practitioner that you see regularly or need to see a family doctor outside of your hometown or country, you can use the Air Doctor app. An Air Doctor web app is available on our site or you can download the app from the Apple or Google Play store.
Once you download the app, you can search for a doctor in your area who speaks your language, review their specialties, rates, and patient reviews before scheduling an appointment at a time that works for you. The below video will show you exactly how easy it is to use the app:
Preparing for Your Medical Appointments
Once you schedule your appointment, it's time to do a little prep. You want to make sure you cover all your bases during your appointment and get answers to all of your medical questions. Remember, your doctor hears many different questions every day, so don't be shy to ask.
Your questions will depend on your medical concerns as well as the symptoms you're experiencing. And if questions crop up while your doctor is exmaining you or providing you with a diagnosis, ask away. Some examples of questions include:
Will this medication produce any side effects?
Are there other ways to alleviate my symptoms?
When can I expect to start feeling better?
How should I prepare for the blood tests you want to run?
Your medical history will come up too. That's standard procedure, so again, it helps to be prepared. Jot down any information about your medical history that you think might be important, including current medication, previous procedures or medical diagnoses, and medical conditions that run in your family.
Another suggestion for when you schedule your medical appointment is to ask whether blood tests will be required and if you need to fast beforehand.
If you want more information on what you can expect during a general or annual checkup with your GP and how you can better prepare, this checklist will come in handy.
What about Online Medical Appointments?
Preparing for a virtual medical consultation requires most of the same steps. Your doctor will still want to know about your medical history and will be ready to answer any questions you might have.
Maybe you're wondering whether asking for prescriptions during a telemedicine appointment is possible. Yes, in fact, telemedicine appointments work much the same, and it's not as complicated as you may think. You can find out more about virtual prescriptions here.
Don't forget that you can also schedule virtual medical appointments on the Air Doctor app with a doctor who speaks your language. Access the Air Doctor web app here or download the app from the Apple or Google Play store.
Getting Your Test Results
If blood tests or any other tests were conducted during your medical appointment, the next step is to wait for your results.
Unfortunately, this can sometimes be a waiting game, but your doctor will either email or text your results to you. In some instances, they may even ask you to schedule another appointment to discuss your results. To help you better understand exactly what you can expect, we've put together this handy guide on getting test results from your doctor.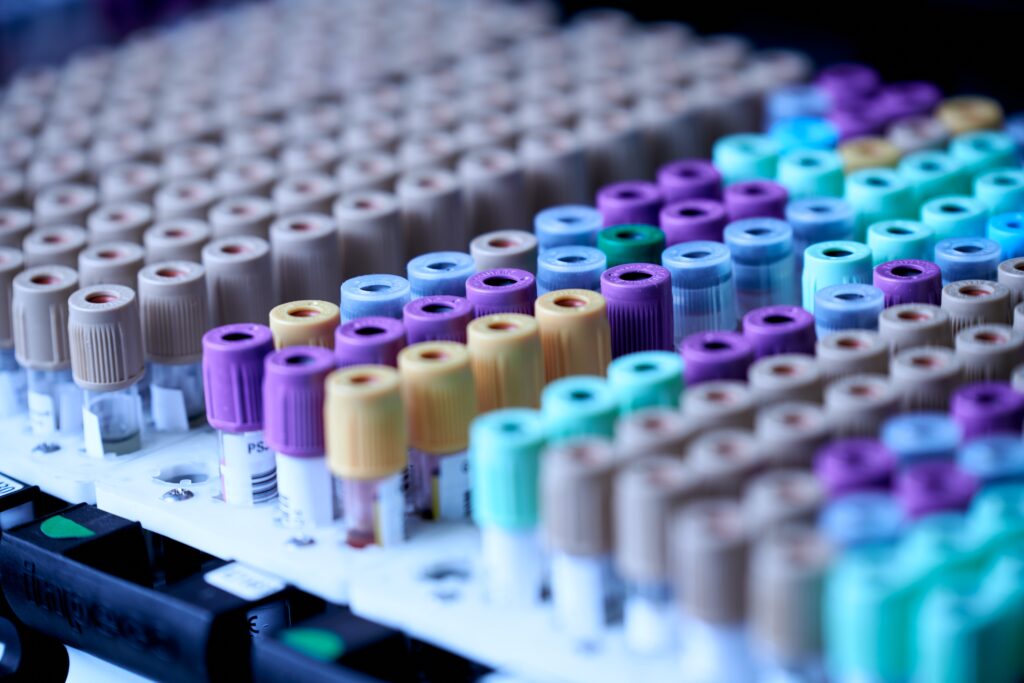 How to Send a Request for Medical Records
The good news is that requesting your medical records is less complicated than you might think.

Can a doctor refuse to give you a copy of your medical records? No. No matter where you are based, it's your right to access your personal medical records.
But what about the amount of time it may take for a record request? Or whether you need to pay for your medical records? While this may vary from location to location, the long and the short of it will most likely boil down to a month's waiting time and it will end up costing you anywhere from nothing to general administration fees (for physical medical records).
What if you're requesting medical records on behalf of someone else? Like a child, spouse, or relative? Well generally, parents of minors and legal guardians are seen as proxies for the patients under their care. If you are an authorized personal representative, you qualify to access someone's medical records. Keep in mind that being married doesn't automatically qualify you as a personal representative – your partner needs to provide you with authorization.
But whether you are changing healthcare providers, moving to a new location, or wondering about other aspects of requesting medical records you can easily find out what to expect here.
Preparing for Medical Appointments with Specialists
Now that we've covered basic medical professionals, let's look at what you can expect when you need to see a specialist.
Preparing for Your Dermatologist Appointment
When it comes to preparing for an appointment with a dermatologist, there are a few things you need to keep in mind.
There are generally two primary types of dermatology consultations:
A general consultation
A skin check, also called a cancer screening
Whether you're going for a routine skin check or a cancer screening, visiting a skincare specialist is so much more than just showing up for a consultation in person. Did you know that it's best to do a self-check before your appointment to make sure you don't miss anything? This is highly recommended.
What if you can't make it to an in-person appointment? Can you see a dermatologist online? Yes, there is such a thing as tele-dermatology, and you can easily find a dermatologist near you on Air Doctor.
We have also created an in-depth guide on how to prepare for your dermatologist appointment.
Preparing for Your Gynecologist Appointment
Just scheduled an appointment with a gynecologist-obstetrician (GYN-OB)? There are still some things you need to know beforehand.
Are you visiting the gynecologist for a pelvic exam or pap smear? Or maybe you're expecting a baby and you're scheduling your first scan.
Preparing for your gynecologist appointment starts with knowing why you're going. If you're going there to address something specific, it's a good idea to inform your OB-GYN beforehand so that they can tell you if there are any specific preparations that are necessary. For instance, you might think that you're not supposed to schedule your appointment during your period – but there are exceptions.
If you're just going for a general checkup, here are some of the things you might want to cover during your appointment:
Birth control options
Testing for sexually transmitted infections (STIs)
Irregular periods or hormonal issues
Fertility concerns
If you want to feel even more relaxed and prepared though, we recommend you read this comprehensive guide on what to expect when visiting a gynecologist specialist.
If you are visiting a gynecologist because you found out you're pregnant, there is nothing specific that you need to do to prepare. Some experts recommend drinking several glasses of water beforehand as a full bladder makes it easier to see the baby.
During your first appointment, your gynecologist will look at the following:
Your medical records and family medical history
The gestational sac, yolk sac, and fetal pole using an abdominal ultrasound
The baby's measurements
All you need to do is sit back and watch the screen as your gynecologist scans your abdomen. After the scan, you can discuss what to expect next and when you need to schedule your next scan.
This is also a good time to ask any questions that you might have. Don't worry, it's perfectly normal to have what feels like hundreds of questions.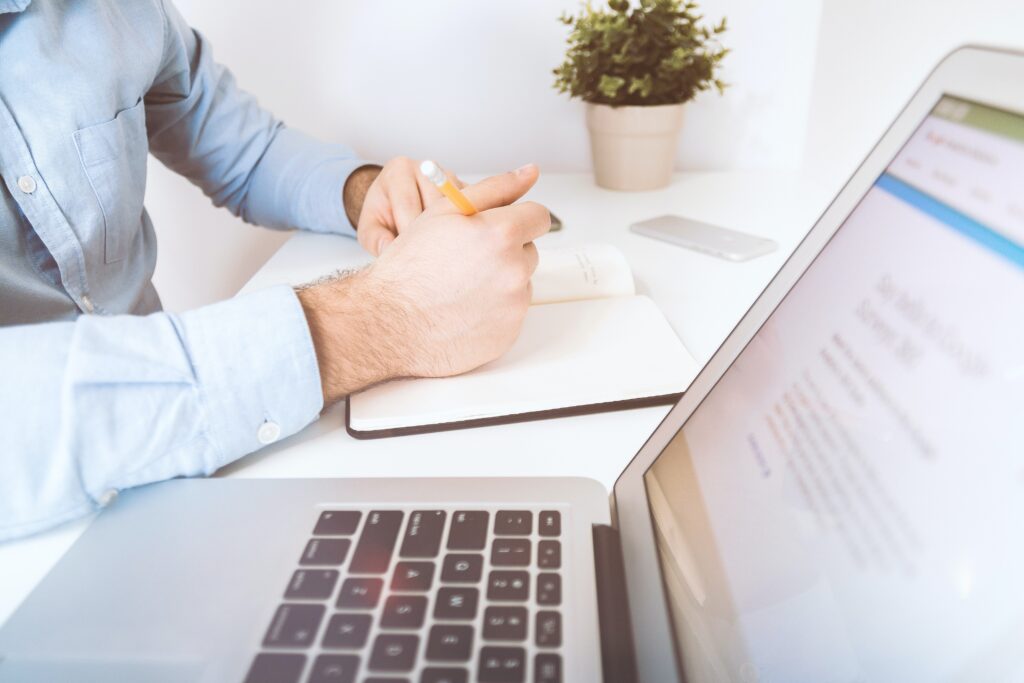 Preparing for Your Cardiologist Appointment
Whether you just want a general checkup or you've been referred to a cardiologist by your GP, it's normal to be nervous. But similar to other medical specialists, it's much of a muchness. Be prepared with your medical history, any recent test results, and any symptoms you've been experiencing. Your cardiologist will also ask you questions about your lifestyle.
You should also be prepared for the fact that you might require more tests. Some can be performed then like a stress test, which is performed on a treadmill. Others will require some wait time, including bloodwork and urinary analysis.
If you want to feel even more prepared, we have put together a list of questions you might want to save for your cardiologist appointment here.
If you need to schedule a medical appointment with a cardiologist near you, download the Air Doctor app from the Apple or Google Play store.
Preparing for a Pediatrician Appointment
If it's your baby's first ever trip to the pediatrician – don't worry, we know exactly what the pediatrician will be looking out for.
It's important to view this first appointment as an opportunity to finally ask all those questions you've had at the back of your mind – just remember to stick to the most important though as your time is limited.
During the appointment, the pediatrician will check the following:
Head: The doctor will palm your baby's head, every visit, for the first one to two years. This is to check for any abnormalities during development.
Hips: Your pediatrician will also gently roll your baby's hips until your baby can walk.
Reflexes: For the first four visits, your baby's reflexes are checked to ensure they are normal.
Pulse: The pediatrician will press the skin along your child's femoral artery every visit.
Genitalia: It's also important for your doctor to ensure your baby's genitals are looking healthy. The most common concern is ensuring that a baby boy's testicles descend into the scrotum. And also checking to see that in the instance of circumcision that everything is healing as it should.
Umbilical Cord: The health of your baby's belly button is checked, and your doctor will advise you on how you should care for it until the umbilical cord falls off.
Feeding Patterns: Your pediatrician will want as much information on this as possible, from latching issues to how much your baby is feeding. You will also need to provide some details on your baby's digestive patterns.
Sleeping Patterns: Lastly, your doctor will want to know how often your baby sleeps and will guide you on the safest sleeping practices.
Once your baby gets older, visits to the pediatrician get less frequent, but the experience can become slightly scarier for your little one.
For some children, a trip to the doctor can cause anxiety and stress, but there are ways to deal with this. For one, it's essential to use child-friendly language to help your child understand that this is a non-threatening experience. Another important thing to keep in mind is scheduling the appointment at a time that you know your child is more at ease.

Bonus tip: Bring a comfort item from home!
If you want more tips on how to prepare for your next pediatric appoinement, we've put together even more tips here.
In Closing
Whether you are going to the GP for your annual health checkup or visiting a medical specialist regarding a more specific health concern – being prepared can lead to a more positive experience.
And if you ever need to find a doctor in your immediate area, you can always turn to the Air Doctor app.