Updated: 7 March 2022
Considering a city break in one of the world's most iconic locations? The options are truly endless when it comes to what to see in London. This 21st-century city's history spans back to Roman times, and to date, remains one of the best-loved travel destinations across the globe.
Tourist spots in London leave visitors spoilt for choice. Perhaps, the question isn't, "What is London famous for?" but rather, "What it isn't?".
Channel your inner royal and read our guide for what to see during a city break in London, as well as the best ways to enjoy the attractions.
What To See In London During Your City Break
A trip to the capital wouldn't be complete without visiting most of the tourist spots London has to offer!
1. Tower of London
One of the most iconic attractions London is known for is, of course, the Tower of London. Take a tour of one of the world's most famous buildings and discover its 900-year-old history as a royal palace, prison, and place of execution, arsenal, jewel house, and zoo. Make sure you book tickets so you can saunter around a medieval king's bed-chamber, marvel at the Crown Jewels, and gaze up at the White Tower.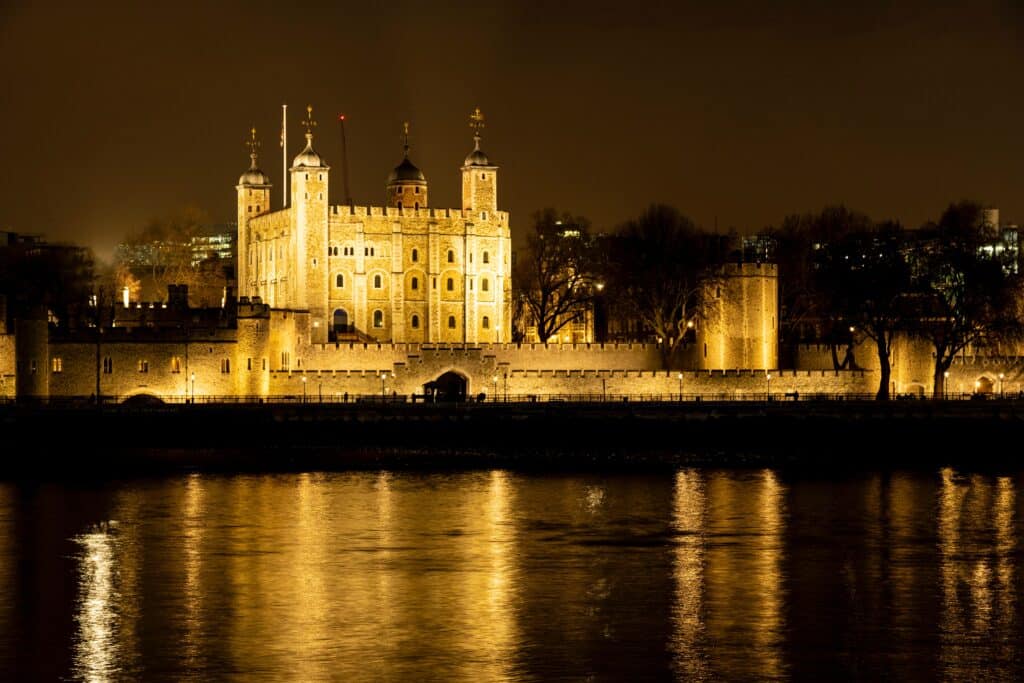 2. British Museum
Dare I say this is one of the world's best museums? This museum houses an impressive collection of historical artifacts amassed while Great Britain was a major world superpower. Some of these artifacts date back thousands of years. Culture buffs can see a portion of the Parthenon, Egyptian mummies, and the Rosetta Stone. It's interesting to see how much the British gobbled up during their world rule.
3. Big Ben
What is London famous for? Well, Big Ben has got to be one of the most notable attractions the city is known for. As soon as you set your sights on Big Ben, you'll really feel like you're in London. For a first-timer in the city, it's truly thrilling to catch that first glimpse of the iconic clock tower – and it certainly does tower over the city below.
4. Tower Bridge
Another London icon: Tower Bridge. Despite its medieval style, the tower was constructed in 1894 but was designed specifically to complement its neighbor, the Tower of London. Take a tour to get early, skip-the-line access to the Tower of London and watch the opening ceremony by the Beefeaters.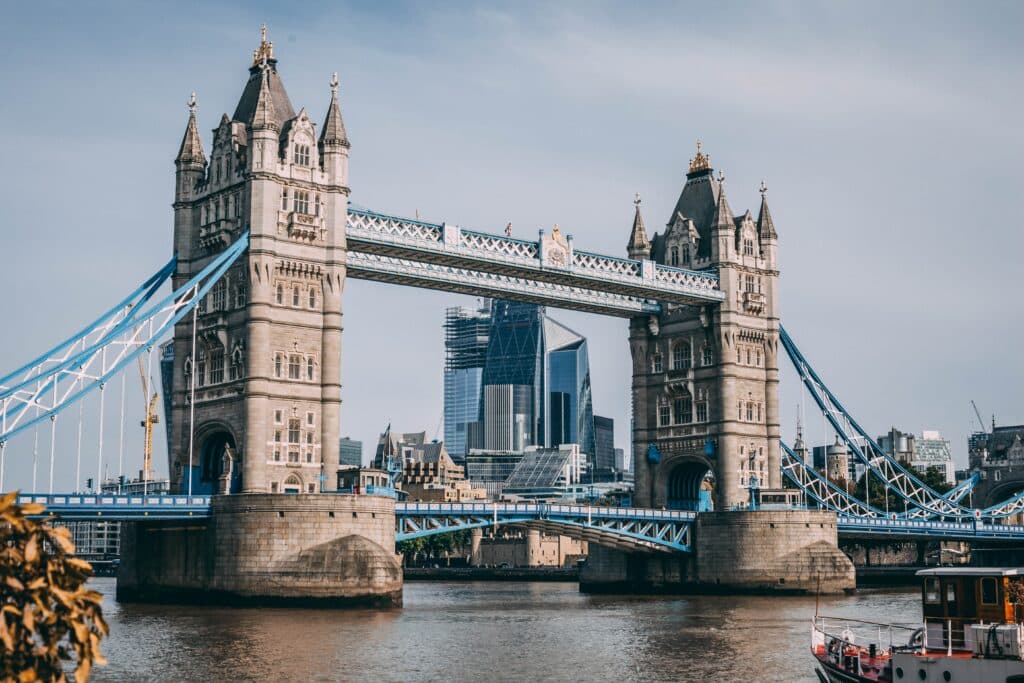 5. St. Paul's Cathedrals
St. Pauls' Cathedral is an incredibly famous landmark and easily features on the list of must-see attractions London has to offer. Designed by Sir Christopher Wren, the present-day cathedral was consecrated in 1697 after the Great Fire of London in 1666 destroyed the old one.
The funerals of Margaret Thatcher and Sir Winston Churchill were held here, as well as the famous royal wedding of Prince Charles and Princess Diana. Climb to the top of the dome for another great viewpoint over London. Make sure you book tickets online before you go to get a time slot that works best for you.
6. Buckingham Palace
Your city break in London wouldn't be complete without a stop in front of Buckingham Palace. Queen Elizabeth's residence is a highly recognizable spot in the city and a must-see for royal fans. Take a stroll through Green Park and catch a glimpse of the palace that has been home to the British Royal Family since 1837 – the palace features 755 rooms and the largest private garden in London. Some of the palace is open to visitors so you can see a little piece of how the royals live. Make sure you stick around to watch the world-famous Changing of the Guard!
7. Westminster Abbey
Westminster is considered the political hub of the city and is home to Big Ben, the Houses of Parliament and of course, Westminster Abbey, which is open to the public most days. This is where kings and queens are crowned, where famous people are buried, and where royal marriages take place. Make sure to rest your feet in Parliament Square which features statues of important political figures including Winston Churchill and Nelson Mandela.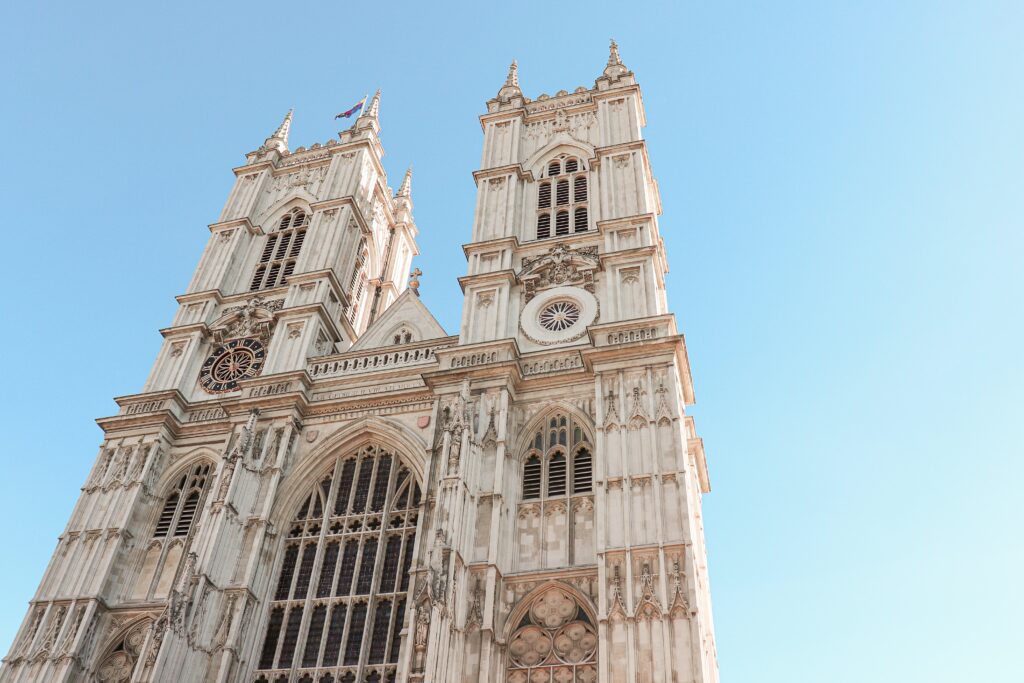 8. London Eye
Next, why not take a ride on the London Eye and pretend you're in a James Bond film? It is a bit pricey but the London Eye gives you a pretty incredible vantage point. Take in unparalleled views of the city in 30 minutes, including the Houses of Parliament and Big Ben. If you're lucky enough to catch a ride on a day with clear skies, you can spot some of London's most infamous landmarks.
9. Stroll Along Famous Streets In London
Wondering what to see in London? Make sure you visit all the city's most famous streets. Stop by Piccadilly Circus, where you can enjoy all the action of one of the busiest places in the city. Or Oxford Street, Europe's busiest shopping street. And what about the first street in London to be lit by electricity – Electric Avenue?
Sherlock Holmes fans should definitely stroll along Baker Street, where Arthur Conon Doyle's eccentric character lived. And while you're at, why not visit the spot where the iconic Beatles photograph was taken of the legendary musicians crossing Abbey Road.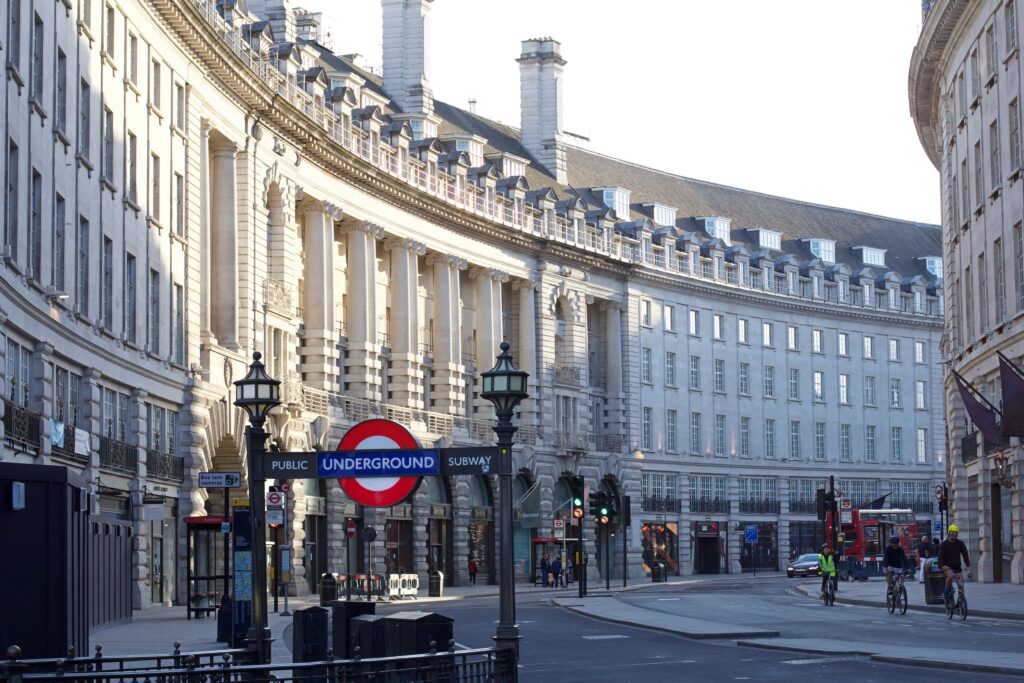 10. Take A Walk In Iconic London Parks
It would be a shame to visit London without taking at least a walk or two in one of the city's magnificent parks. Make sure you visit one of London's most famous parks, Hyde Park – the park has impressive historical significance, especially for activists, since it's the spot that hosted a number of protests and demonstrations, including protests by the Suffragettes.
Other stunning parks in London include Hampstead Heath and St. James Park, where you can experience the unspoiled tranquility of nature in the bustling city.
The Best Way to See Attractions in London
Now that you know what you absolutely must see in London, here are some tips on the best ways to see the attractions London has on offer.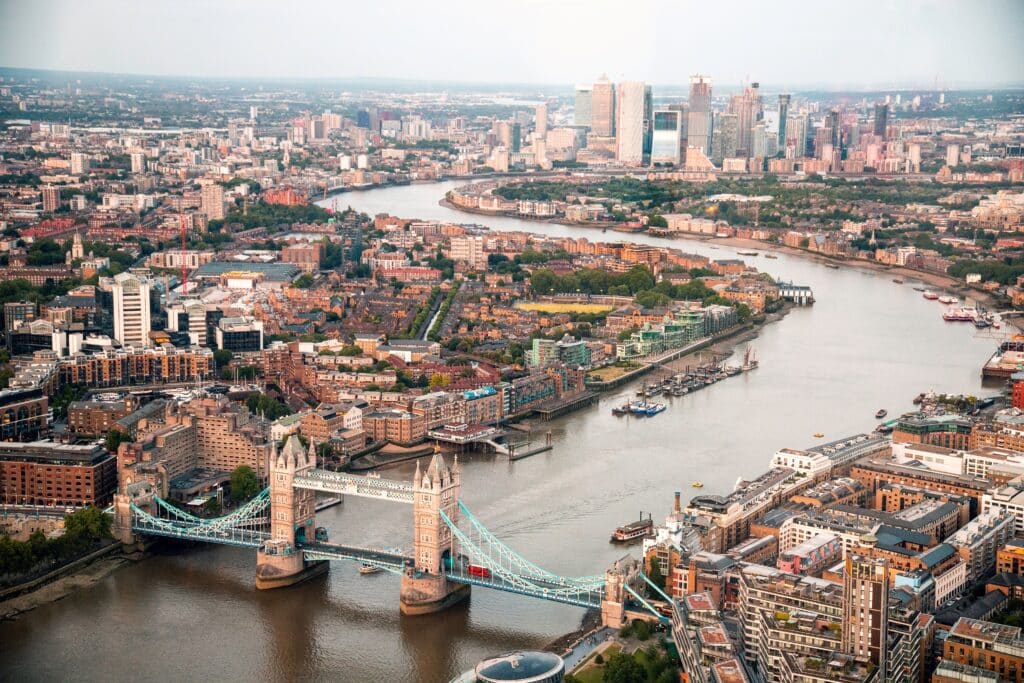 Sight-see from the river: Many of the hottest tourist spots can all be seen from along the banks of the mighty river Thames. Taking a river cruise is a super relaxed and fun way to tour London.
You'll see more from a bus than the tube: Those hop-on-hop-off bus tours are one of the best ways to see most of the best attractions in London and get to them all.
Visit all the vantage points & change your perspective: Not only are there plenty of excellent ways to view the city down below (like the London Eye), but there are countless rooftop bars in London too. And don't forget to look up every once in a while and catch a glimpse of the towering monuments and architecture above.
Get a London Pass: Make sure you get your London Pass before you visit so you can get free entry into many of the city's top attractions, and often fast-track entry too!
Insider Tips for Traveling in London
And what would a guide be without some James Bond intel on how to travel in London? Here are some insider tips: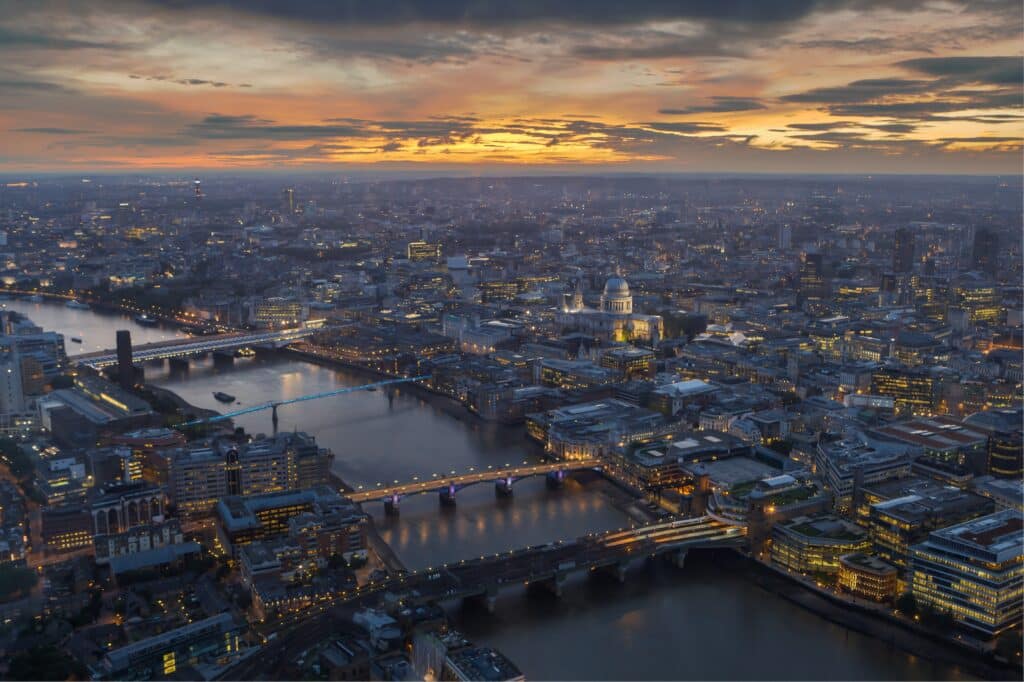 Visit the city from March to May. This is an ideal time to visit London because the temperatures range from cold to warm before transitioning into summer.
Keep right on the escalators. It might seem strange, but it's one of the city's unwritten rules which suggests staying on the right side to make way for people who want to pass.
Get an Oyster Card. Convenient and inexpensive – these cards can help you save a lot of money during your stay in London. Pick one up from the airport or your nearest station – it allows you to ride The Tube (London's subway network) without having to wait in long queues for tickets.
Make sure to look before you cross. Escape unwanted fines and keep yourself safe by looking right and left before crossing the road. London is a walkable city, so there are ample designated pedestrian walkways along busy streets.
Tipping isn't customary in London. Yip! In contrast to other destinations, tipping isn't really a requirement while dining at the city's restaurants. Service charge is included in the cost of your bill – but you can tip if you want to be generous.
Pack for ALL weather. London is known for its erratic weather changes, so don't be surprised if you experience all seasons in a single day.
Visit Oxford Street on a weekday. It's much quieter – you can thank us later.
Don't ever eat around prime attractions. These are tourist traps.
Oh, and one last thing, don't forget to download the Air Doctor app before your trip – you never know when you might need to find a doctor near you.