Updated: 22 March 2022
City or weekend breaks are more popular than ever. And while 48 hours might not be enough to see everything a destination has to offer – it's just enough to get a taste!
Located nearly in the heart of Europe is the fascinating city of Vienna. Easily one of the best cities for a quick 48-hour city break since it has a staggering amount of tourist attractions located conveniently close to each other.
The stunning city is overflowing with grand, lavishly adorned palaces, picturesque parks, splendid statues, and museums with rooms filled with historical artifacts. But it's not just the sights and sounds that attract people to Vienna – the city's culinary scene is bursting with flavors that will tantalize foodies from all over the world.

Here's our guide to what to do in Vienna in 2 days, as well as handy Vienna travel tips to help you make the most of your time.
What to Do in Vienna in 2 Days
Day 1
Rathaus
When it comes to what to see in Vienna, the Rathaus or City Hall is definitely on the list! The Rathausplatz's most striking feature is an exemplary example of Neo-Gothic style architecture. With 5 towers stretching skywards, many arched stain-glass windows, and its tell-tale large clock adorning the central tower – this attraction leaves spectators breathless. The Rathaus hosts many festivities each year, including the Vienna Festival. Take a free guided tour to take a peek inside.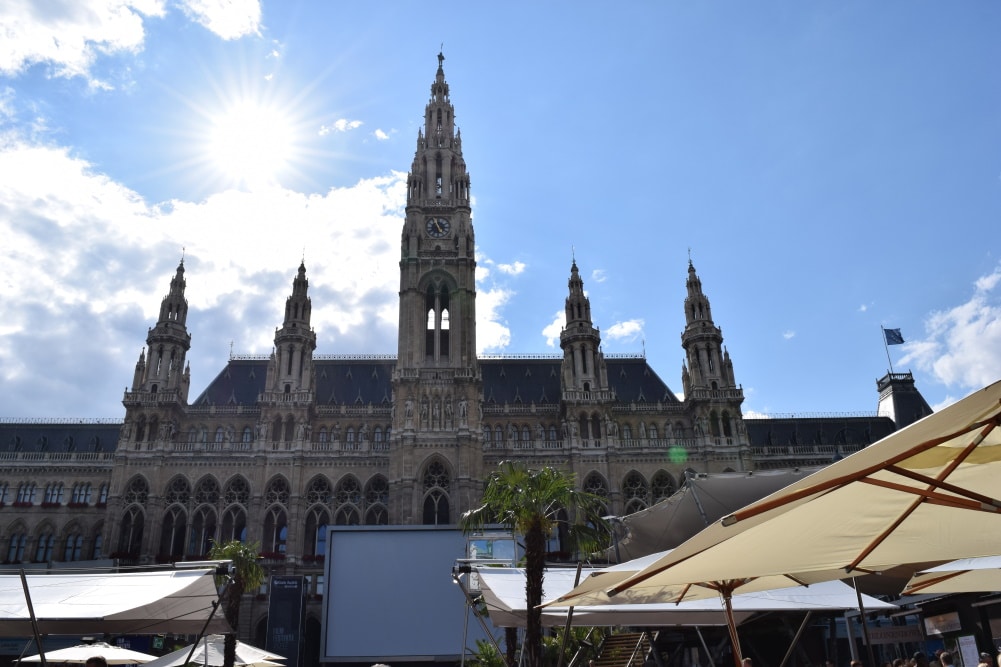 Austrian Parliament Building
The country's magnificent parliament building is another sight to behold in your two days in Vienna – and it's also one of the city's most visited attractions. Once you set your sights on it, it'll be easy to see why. Take a guided tour to explore the exquisitely designed interior, garnished with chandeliers, classical pillars, and marble walls, and feast your eyes on statues of Greek gods, which are true masterpieces.
Albertina Museum
Art and culture lovers should definitely add a self-guided tour of the Albertina Museum to their list. See over 65,000 drawings, photography, and old master's paintings to satisfy your art craving. Wander through the museum's halls and soak up impressive exhibitions and beautiful artwork from Monet to Picasso. A bonus is that this museum has plenty of info on all the exhibits, and it's free if you get the Vienna Pass – more on that later when we cover Vienna travel tips.
And if you still haven't had your fill of the city's art scene, then this next one is a must-visit.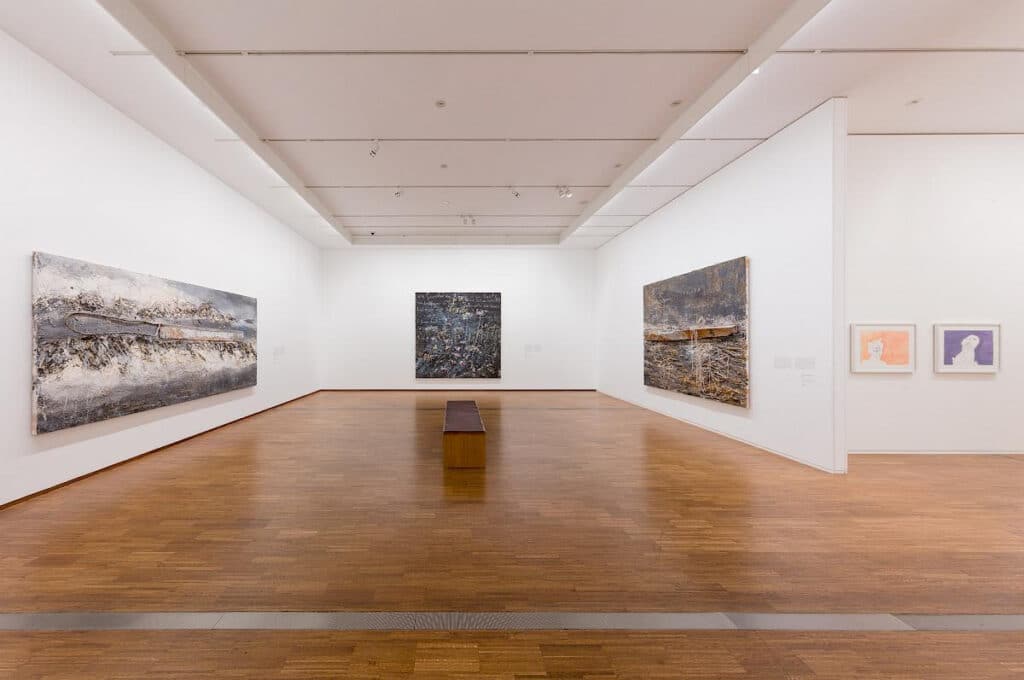 Museumsquartier
By now, it goes without saying that Vienna is renowned for being a city of culture. And the city's Museum Quarter is the perfect place to experience it all. The area spans 60,000 m2 and has over 70 cultural institutions.
From the Leopold Museum to the Naturhistorisches Museum Vienna – and a couple more that we delve into later – the Museum Quarter offers visitors a glimpse into fascinating collections of Austrian, European, and world-class works of art. This, too, is free with the Vienna Pass! There are also plenty of charming cafes and pretty gardens to enjoy the Quarter's atmosphere.
Gustav Klimt fans shouldn't leave the Quarter without visiting this next one!
Belvedere Museum
Just like the vodka, this attraction will leave you feeling more than a little bit dazzled. Located in the southeast part of the city, the Belvedere Museum is an impressive structure in and of itself. And the gardens alone are worth a visit for their breathtaking fountains, waterfalls, sculptures, and ornate iron gates. Not to mention two Baroque-style palaces that house a spectacular collection of artworks, including a stunning exhibit by the infamous artist Gustav Klimt.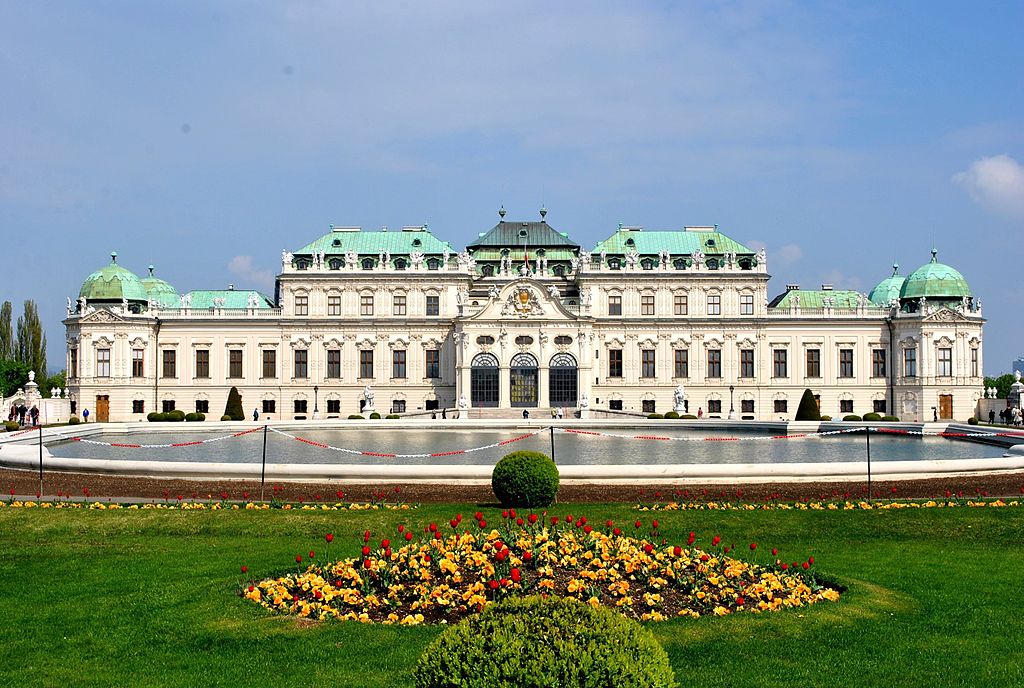 St. Stephens Cathedral
St. Stephens Cathedral is one of the city's most prominent architectural landmarks and can be seen for miles around. This one should definitely feature on your itinerary of what to do in Vienna. The gorgeous Gothic cathedral towers at almost 137 meters and offers an impressive view from the bottom. While it's just as remarkable from inside, the cherry on top is the view it offers from the top. But to get one of the best views in the city, you'll have to work for it and climb over 343-steps.
Hofburg Palace
The former imperial palace – now home to the Austrian president – Hofburg Palace is the place to go for history buffs hoping to uncover the past of the royal family and the way they lived in this impressive dwelling.
Check out the Sisi Museum's glorious collection of the Austrian empress' belongings throughout her life up until her early demise. The palace can get crowded, so if you opt not to go inside, the view from outside is just as beautiful – sit in the courtyard or take in the imperial building from the gardens.

Another attraction that's free with the Vienna Pass.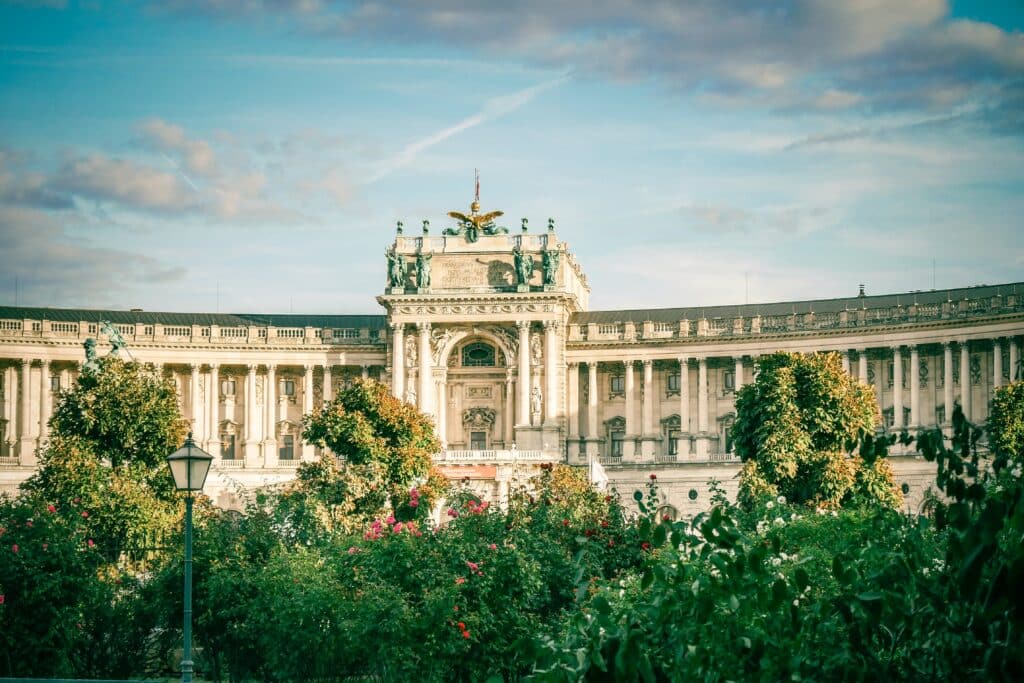 Vienna State Opera
Your 48-hour trip to Vienna won't be complete without a visit to the grand state opera house. Get a guided tour to get backstage access and stand where the world-class orchestra sits and learn about the history of the Vienna State Opera House. In true Viennese style, the opera house is dripping in luxury with wall paintings, statues, and marble staircases.
And if it's entertainment you've come for, you won't be disappointed with a variety of opera and ballet performances to choose from. If you don't mind standing, there are cheaper tickets for sale 80 minutes before each concert. Find out more here.
Day 2
Schönbrunn Palace
Another imperial residence of monarchs of old, no trip to Vienna would be complete without visiting the Schönbrunn Palace – one of Europe's most interesting and beautiful UNESCO-listed palaces. It has over 1,440 rooms, immaculate gardens, ornate fountains, expansive green lawns, and some incredibly romantic walking paths. It may be a perfect example of Baroque beauty, and nothing beats a short stroll around the grounds with your loved one in the warmer months.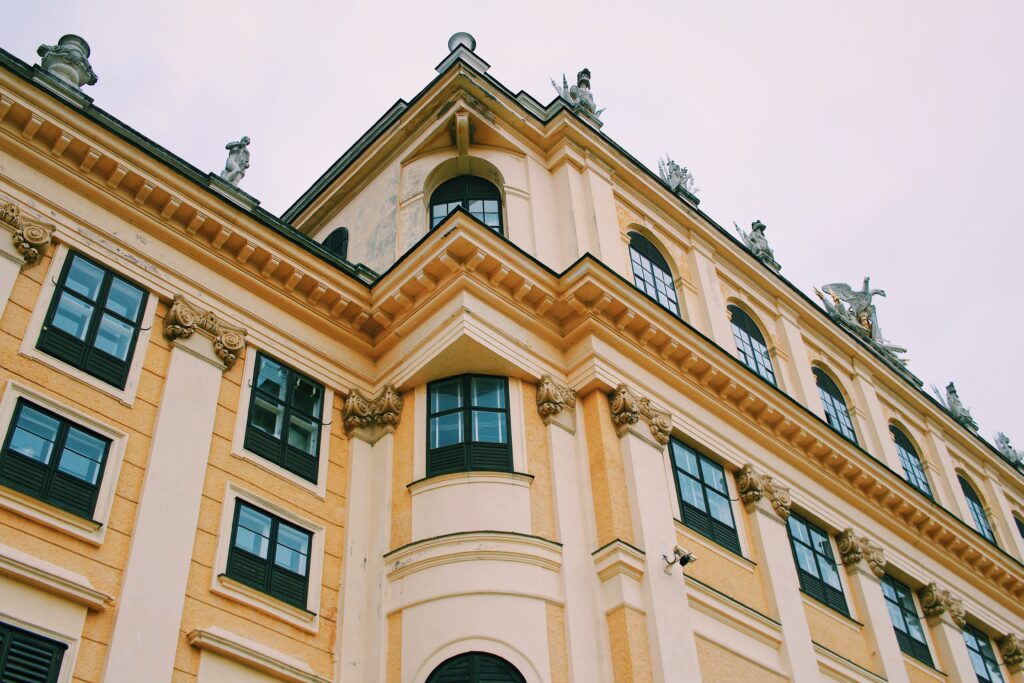 Naschmarkt
You'll have to grab something to eat during your short stay in Vienna. And perhaps one of the best places to do this is at the Naschmarkt, Vienna's biggest food market. Built over the Wien River, it has two main alleyways, one dominated by restaurants and others by food stores and stalls.
There are over 100 stalls selling an incredible range of meats, cheeses, herbs, spices, and so much more. Bustling with locals and tourists shopping for groceries, the market offers an incredible atmosphere to stroll around and taste local delicacies. If you happen to be here on a Saturday, don't miss out on the flea market, which sells anything from records to clothes.
City River Cruise
What better way to see Vienna than with a river cruise. After exploring the city on land, a river cruise gives you a completely different perspective, and you can enjoy the sights from the water. If you opt for an evening cruise, you'll see the city come alive with twinkling lights, their reflections dancing in the water, while you enjoy dinner and traditional music.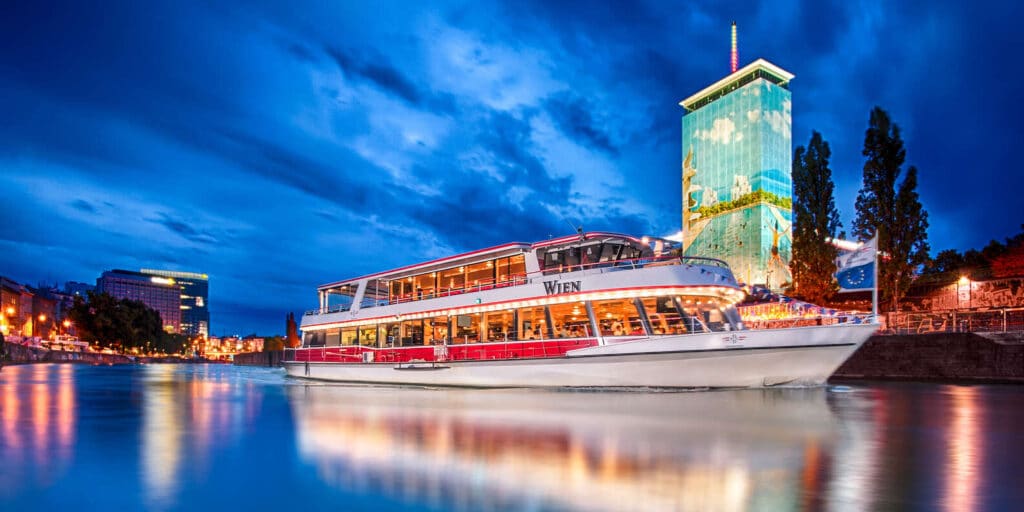 Are 2 Days Enough?
If you're wondering whether two days in Vienna is enough, the answer is: there's never enough time. This is the kind of city where you can stay for a month and still not be able to visit all the museums. But two days in Vienna will allow you to get a good idea of what the city is famous for, as well as enjoy some of its iconic attractions.
Vienna Travel Tips for Tourists
Getting Around Vienna
Vienna is a very walkable city and also has a well-connected public transit that includes buses, trains, trams, and subways. Luckily most of the attractions in this two-day itinerary are centrally located.
If you do need to take the metro, just head to your nearest station and purchase a ticket at the kiosk. You can pay by cash or card and buy a single ticket. Be sure to validate it at one of the machines before you walk towards the platform. Always keep your ticket with you in case there's a random check in the cart.
If you plan on using the public transport a lot, it's probably best to get a Vienna City Card. This will allow you to use all public transportation – and you can choose from 24, 48, or 72-hour cards, an ideal option if you're only staying for 48 hours.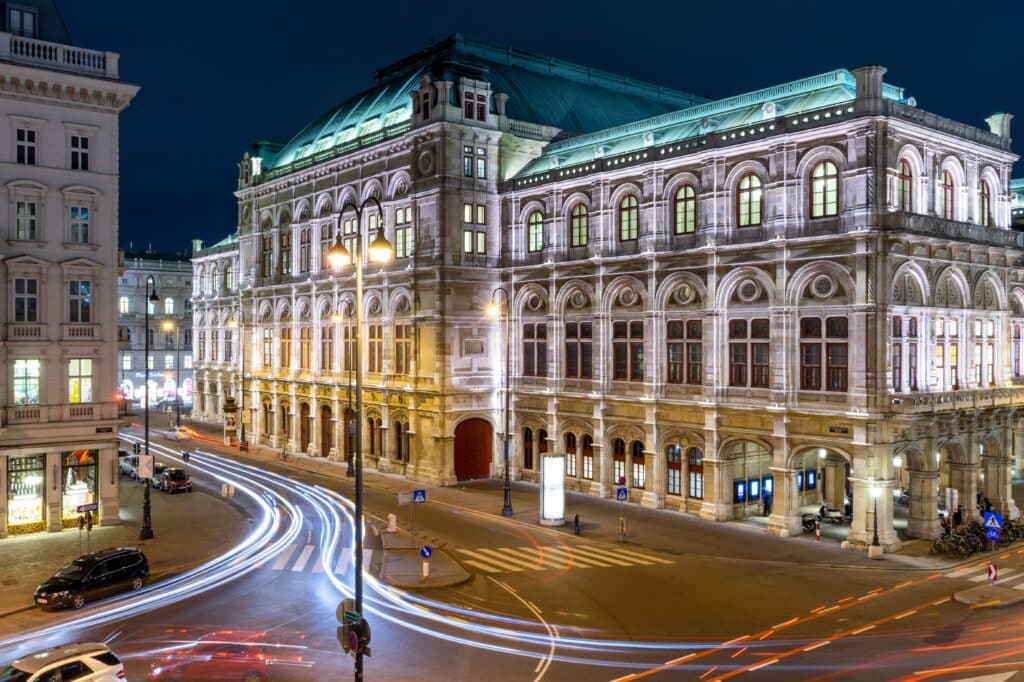 Eating In Vienna
If you have a bit of cash to spare whilst eating in Vienna, you should visit some of these highly recommended places.
Café Central: This one is pricey, but the food is delicious, and the building is magnificent – it will be worth it! Make sure you order a dessert. Expect to wait to get in.
Café Demel: If you eat any of their delicious pastries, you won't be disappointed. Make sure you watch the chefs creating tasty chocolatey treats right in front of you.
Hotel Sacher: Make sure to eat the original Sacher-Torte. It's one of Vienna's most popular desserts – a delicious cake with dark chocolate and a slither of apricot in the middle.
Figlmüller: Try the schnitzel, because it's best known as the birthplace of one of Austria's national dishes. The Wiener Schnitzel is a breaded pan-fried, thinly cut piece of meat.
General Tips
Currency: Vienna and the rest of Austria use the Euro (€). And even though Vienna is credit-card friendly, it's always a good idea to keep a few euros with you.
Your budget for seeing Vienna in 2 days / 2 nights in a mid-range hotel, including activities and transport, would be around €350 ($387). The Vienna pass and the travel card should cost around €95 ($105) per person for two days. And accommodation can range from €60 ($66) to €300 ($330) depending on your preferences, season, and location.
German is the official language in all of Austria, but don't worry because nearly everyone speaks English. Download the Google Translate app and the German dictionary app, so you can translate words even if you're not connected to the internet.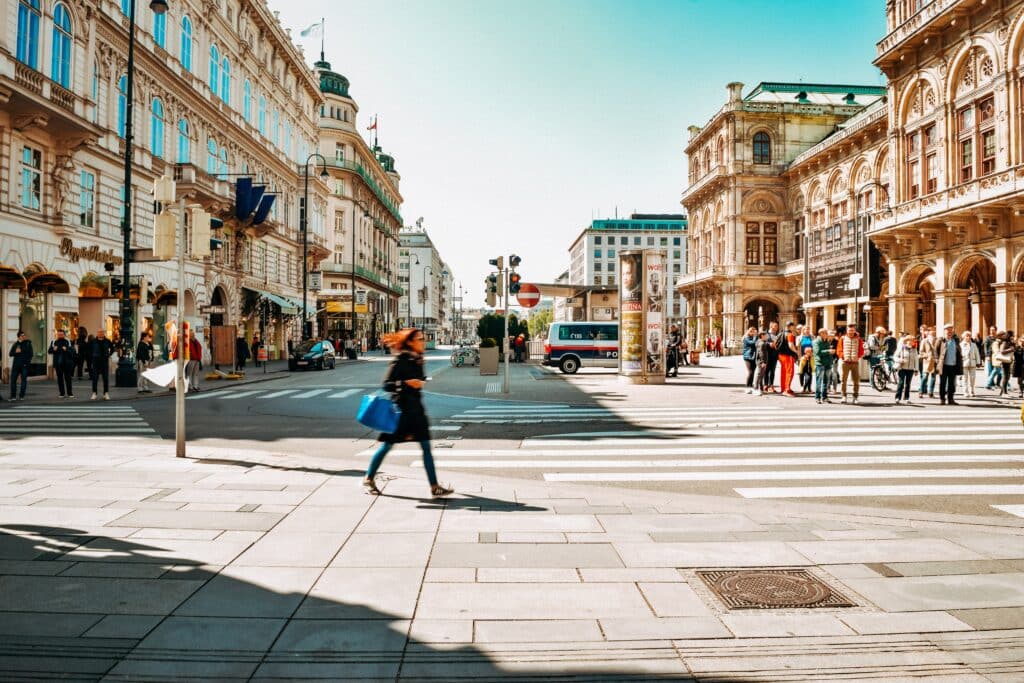 Vienna Card vs. Vienna Pass
Nearly site in Vienna has an entry fee, so an excellent way to save money but still enjoy some of the best attractions in Vienna is by using a pass. There are 3 types of passes in Vienna that you can choose from depending on your budget and preference.
The Vienna Pass includes access to over 60 different attractions in the city and allows you to skip the line at the majority of the popular attraction. The length of the Vienna pass ranges from one day to 6 days and also includes unlimited use of the tourist buses (Hop On Hop Off sightseeing tours). You can also add a TRAVELCARD that includes all public transportation in the city.
The Vienna Flexi Pass gives you access to 2, 3, 4, or 5 tourist attractions out of more than 30 options and also lets you skip the line in some instances.
The Vienna City Card gives you access to all public transportation, like trams, busses, subways, and discounts at many of the main attractions and restaurants. You can also pay an additional fee for add-ons for a 24-hour Hop-On Hop-Off and transfer on all modes of transport to and from Vienna Airport.
Ready to book your trip? Don't forget to download the Air Doctor app on Android or iOS before you leave.