According to an article in Business Insider, the demand for air travel is only expected to pick up by mid-2021, While avoiding travel of any kind is encouraged by the Centers for Disease Control and Prevention (CDC), most countries have lifted their domestic and international travel restrictions. Because airline travel is seen as a far greater risk, many might be turning to a good old fashioned road trip for a little breakaway. But how safe is it during a global pandemic?
Staying Safe on Your Road Trip During a Pandemic
As a general rule of thumb, road trips require a decent amount of planning and coordination. Barring the bathroom breaks, there's everything else to consider – from travel routes and maps, to pit stops and fuel stations. In other words, most people simply don't get into the car and drive off into the sunset (unless this were a movie), but even less so in COVID-times.
The CDC has echoed this thought, since car travel does present several unpredictable factors, "Making stops along the way for gas (fuel), food, or bathroom breaks can put you and your traveling companions in close contact with other people and surfaces."
Even RV travel is mentioned, with the CDC stating, "You may have to stop less often for food or bathroom breaks, but RV travel usually means staying at RV parks overnight and getting gas and supplies at other public places. These stops may put you and those with you in the RV in close contact with others."
Either way, most people are keen to get out of the house, so road trips are likely to increase, especially over the upcoming holiday season.
The most recent findings from an ongoing MMGY Travel Intelligence survey: Travel Intentions Pulse Survey (Tips): Impact of COVID-19, revealed that cars remain the most likely form of transportation, with 1 in 5 travelers (20%) willing to drive more than 500 miles (each way) for a leisure trip.
So how can you ensure that your road trip is as safe as possible?
Plan Your Route Accordingly
While many places across the globe are lifting restrictions, it doesn't indicate the end of the pandemic. Contracting and spreading the virus still pose a real threat, making road trip preparation critical.
Map out your travel route and each destination you plan to stop at. There may be new travel regulations in place for tolls and food pit stops, while attractions could require reservations in advance due to capacity limits. Also, some regions may be subject to different restrictions than in your city, so be sure to check.
Pack Your Car Proactively
Make sure your car is well stocked with all the essentials, such as hand sanitizer, sanitization spray and wipes, face masks, gloves, and a thermometer. Just remember to sanitize frequently. Snacks and drinks will be a good idea too – since this lowers the need to visit rest stops.
But if you need to make a pit stop. . .
Take Proper Precautions At Pit Stops
If you need to make a stop at a fuel station or rest stop, make sure you stay aware. Try your best not to touch anything, maintain social distancing, and wear a mask at all times.
The CDC advises people not to touch their faces after handling cash since this is a potential source of virus transmission. Money should be placed on the counter rather than handed over, and contactless payment methods should be used if available.
But most importantly – once you're back at your car, remember to sanitize well.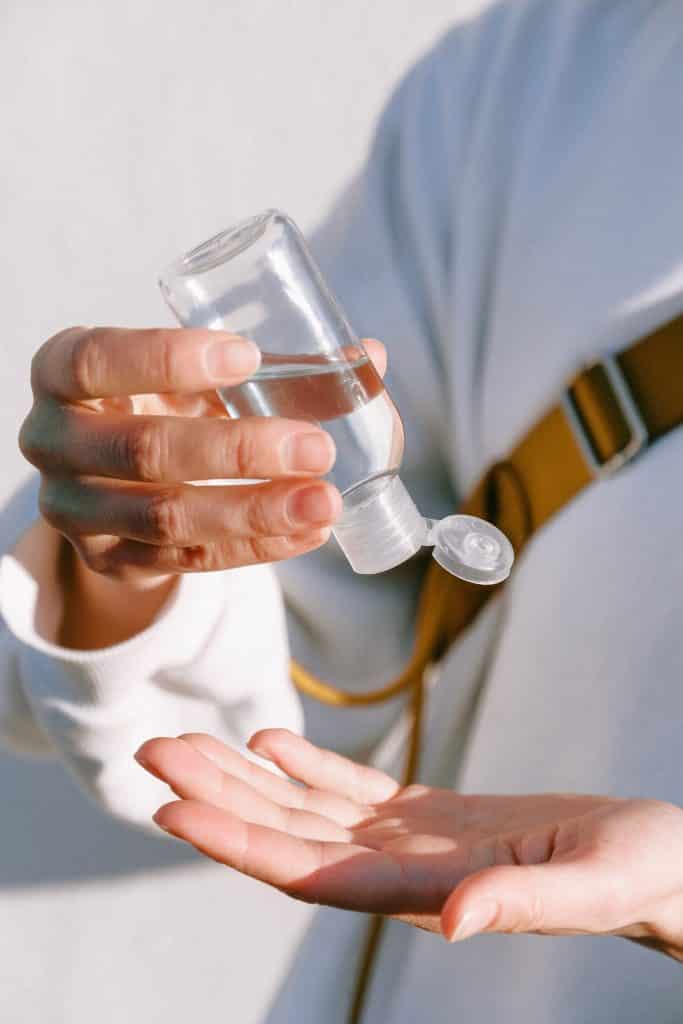 Sanitize Your Space Before Eating
It is safer to pack your own snacks and avoid eating at rest-stops, but if you do dine-out, be sure to wipe down the table with a disinfectant and use hand sanitizer regularly – especially after interacting with your server. However, a safer option would be drive-through or pick-up options since they limit interaction with other people.
Sanitize Your Overnight Accommodation
If you are staying overnight at accommodation, make sure to do your research on the cleanliness policies that are in place. Read this article on deciding on the safest accommodation types. Even if the venue has strict COVID-19 procedures in place, it might be best to err on the side of caution and clean the home/room once more – the CDC has given some guidelines on how to disinfect places like hotel rooms.
Expect Some Traffic
Road travel is likely to be the most popular travel type for a while since many people are still hesitant about public modes of transport. According to an article in Bloomberg, general spikes in traffic are to be expected, adding that, "Driving is rebounding all over the world, and it could eventually return stronger than ever, depending on how long commuters remain wary of public transit." Just remember to drive safe and enjoy the view.
Be Prepared For Breakdowns
It's always a good idea to be prepared for car troubles. First, make sure that your vehicle is in a condition to handle a road trip, by getting a full car service before your journey. Check the tires, make sure you have a decent spare, change your oil, and get that strange noise inspected. Either way, you could still encounter a problem, and you might need to call a technician – just ensure you maintain social distancing. If your car needs to be towed, getting your own transportation would be safer than driving with the technician.
Here are some other tips for ensuring your road trip is safe: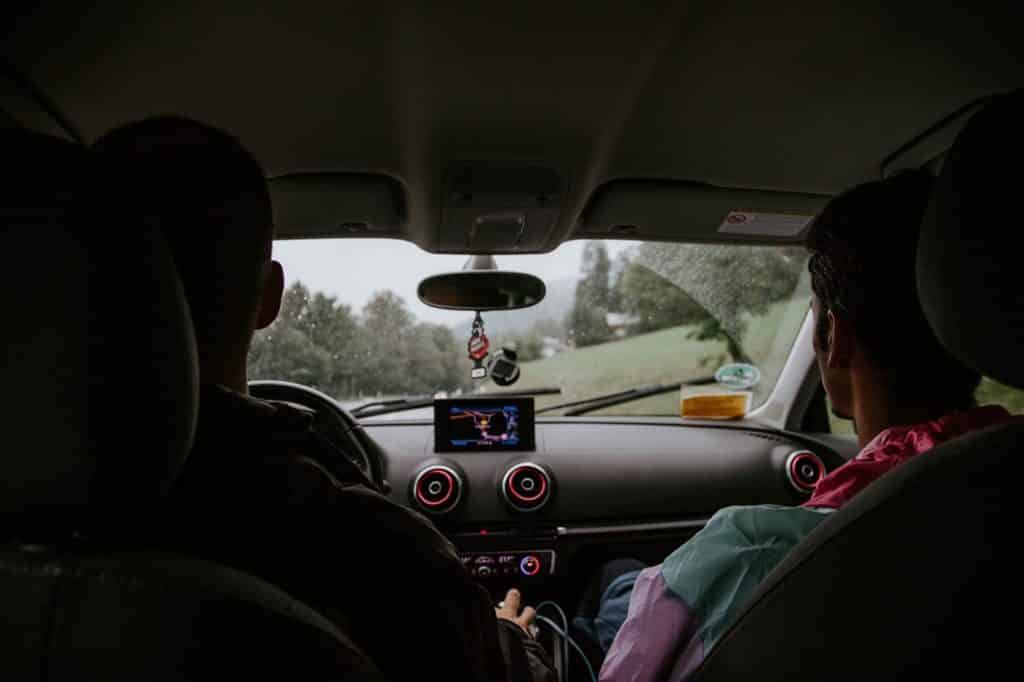 Quick Tips To Road Trip Safely
Carry a mask on you at all times, in case the place you're stopping at/passing through has new regulations.
Wash your hands thoroughly (with soap and water for at least 20 seconds) after using the restroom. Sanitize your hands before touching your car keys or door handles after leaving the facilities.
Public restrooms might be closed. If the opportunity to use the toilet presents itself, take it.
Camping is a good option – just in case hotels/motels/hostels aren't offering the most COVID-safe facilities.
It might be a good idea to bring your own pillows and pillowcases if staying in a hotel.
If you're camping, pre-book all campsites where possible – this gives parks an idea of capacity levels.
If you are hiring a rental car, review the company's websites for enhanced cleaning procedures, social distancing measures for check-in, and any new policies they have put in place.
It's vital to stay safe and smart during your road trip, don't let the excitement of your little adventure allow COVID-19 precautions to "take a back seat". Practice good hygiene, plan ahead, and remember to maintain social distancing at all times. You'll not only mitigate your risk of infection, but your road trip will be better for it.